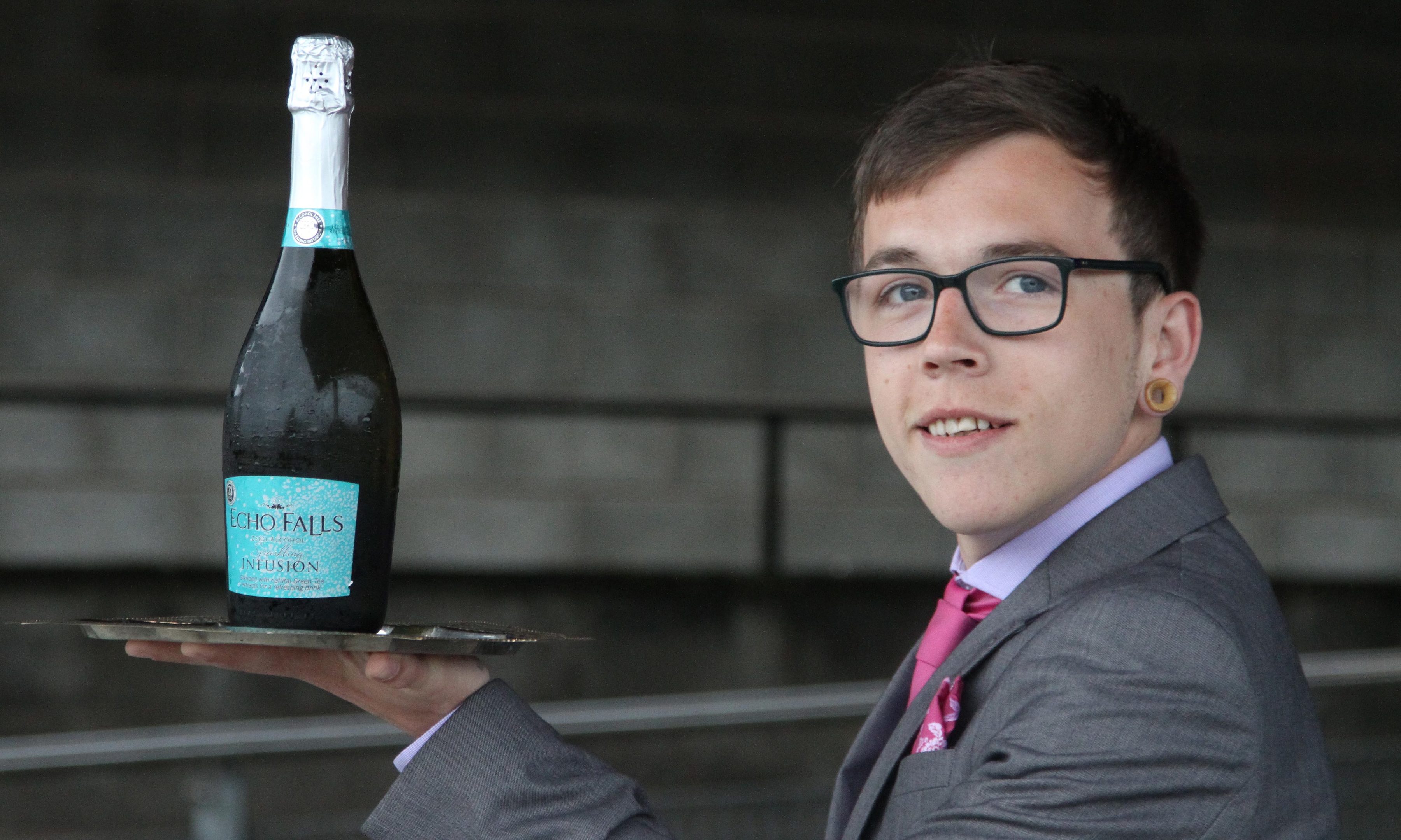 A homeless man turned cocktail barman was one of the big winners at Dundee and Angus College's annual prize-giving in Dundee on Tuesday.
More than 100 students picked up prizes at the Gardyne Theatre event.
Twenty-three-year-old hospitality student Dan Docherty won two prizes and credited the college with turning his life around after a spell sleeping rough.
"You could say I really drifted a bit between school and enrolling on NQ hospitality course," he said.
"I had too many ambitions without knowing what they would entail, like wanting to own my own record label or be a film-maker.
"I also discovered drink – far too young."
Dan started college in 2013 and has now earned an HND in hospitality management, while holding down a job as a cocktail bar at The Malmaison.
The former Grove Academy pupil currently holds a post as cocktail barman in the city's Malmaison Hotel – a position he secured after working in a Michelin-starred hotel in France.
"I was fortunate to be chosen to do a work placement through the college thanks to links forged with renowned chef Albert Roux," he said.
"I worked for three months in Chateau de Montrueil – a Michelin-starred hotel on the French Atlantic coast.
"When Albert Roux visited the college and gave a talk to all the catering and hospitality students, he mentioned this hotel.
"A few months later the college organised work placements and there and I was – using the skills I had learned at Kingsway Campus in a top hotel in France."
Dan won the Success Prize for Outstanding Commitment and the Institute of Hospitality Award.
A total of 200 proud parents, family and friends gathered in the Gardyne Theatre for Tuesday night's ceremony.
Principal Grant Ritchie, along with sponsors, presented the awards to the students.
Among the other award-winning students was Nicky Wilkie, who was awarded the Success Prize for Outstanding Commitment.
She has combined a job and raising a son to complete her HND in contemporary art practice.
Nicky said: "I might have set myself homework for four nights a week but you don't return to college in your forties to mess around.