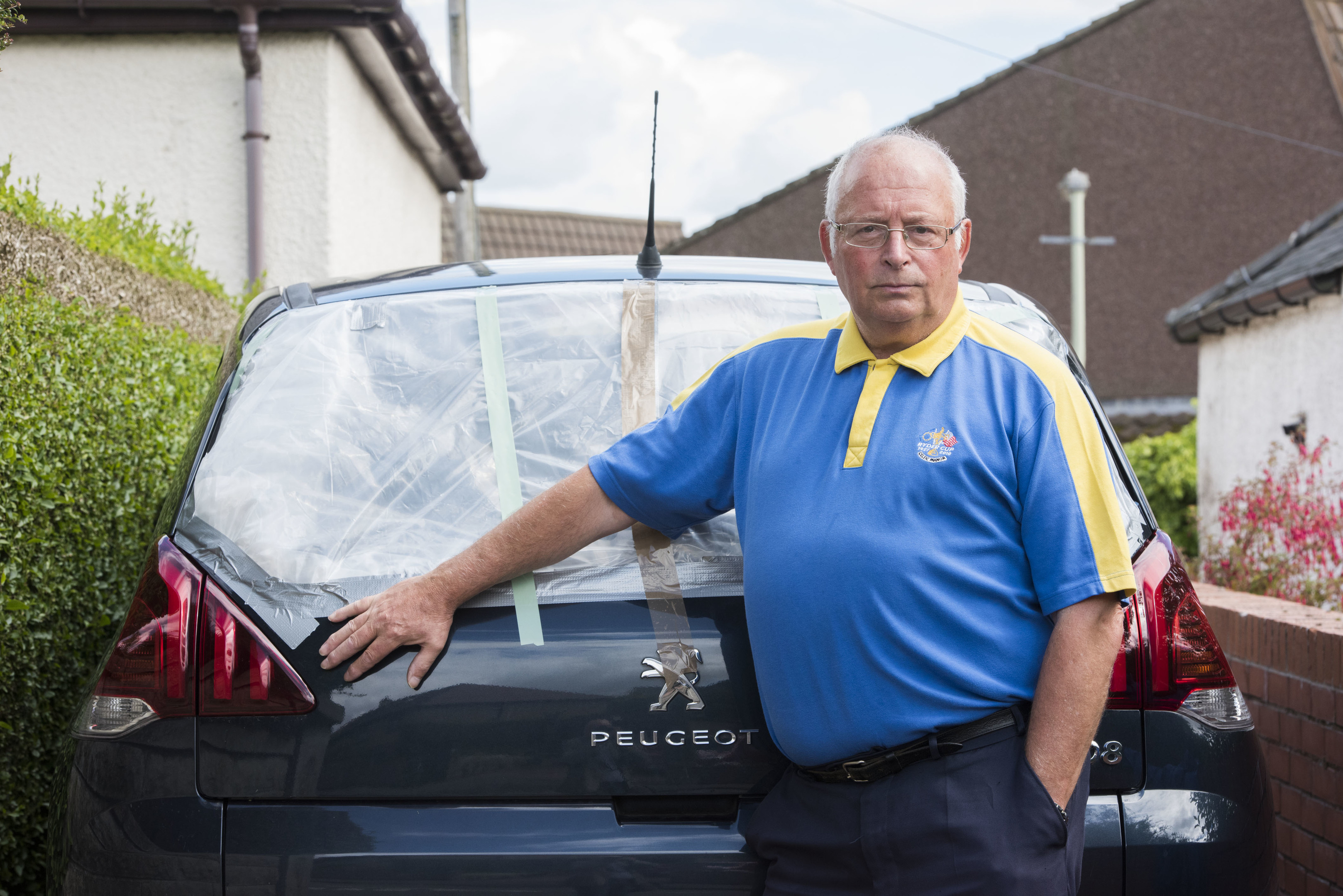 A Dundee resident is campaigning to have CCTV installed in his area after vandals caused £20,000 worth of damage to cars and allotments.
Douglas Fisher had his Peugeot damaged during Sunday's vandalism spree in the Law and Hilltown areas, which was said to be the worst of its kind to happen in Dundee.
The 70-year-old now plans to start a petition to persuade Dundee City Council to provide security cameras for the area.
Douglas said: "I was one of the residents whose car was vandalised and I think it's a disgrace that it's happened.
"We've been asking for CCTV cameras for some time and this has heightened the campaign.
"I was thinking of starting a petition, because it's not just this once that this has happened – it's constant.
"For some reason the Law area seems to be popular for vandalism – maybe it's due to people drinking in the area, who knows.
"The police don't seem to be able to do much, so if there was CCTV there would be clear evidence.
"People pay rates for their allotments and there's currently no security.
"Most people living in this area are retired people who just want a quiet life and this is all quite stressful for them."
A greenhouse was completely destroyed after being set on fire while others were smashed with rocks and hammers, with prize plants ripped up from their beds.
Around 25 vehicles were also damaged during the rampage.
The damage appears to have been caused by a gang of teenagers wearing football tops, who were seen in Law Road, Kinghorne Road, Stirling Avenue and Stirling Street.
Residents in the Law Hill area have been calling for CCTV for the past couple of years, due to a number of incidents including the vandalism of nine allotments in 2014 and repeated damage and thefts from cars.
A Dundee City Council spokesman said: "Following the incident at the weekend, community safety wardens have increased their work in the area.
"The community safety team is also happy to offer help and advice. It can be contacted on 01382 307366."