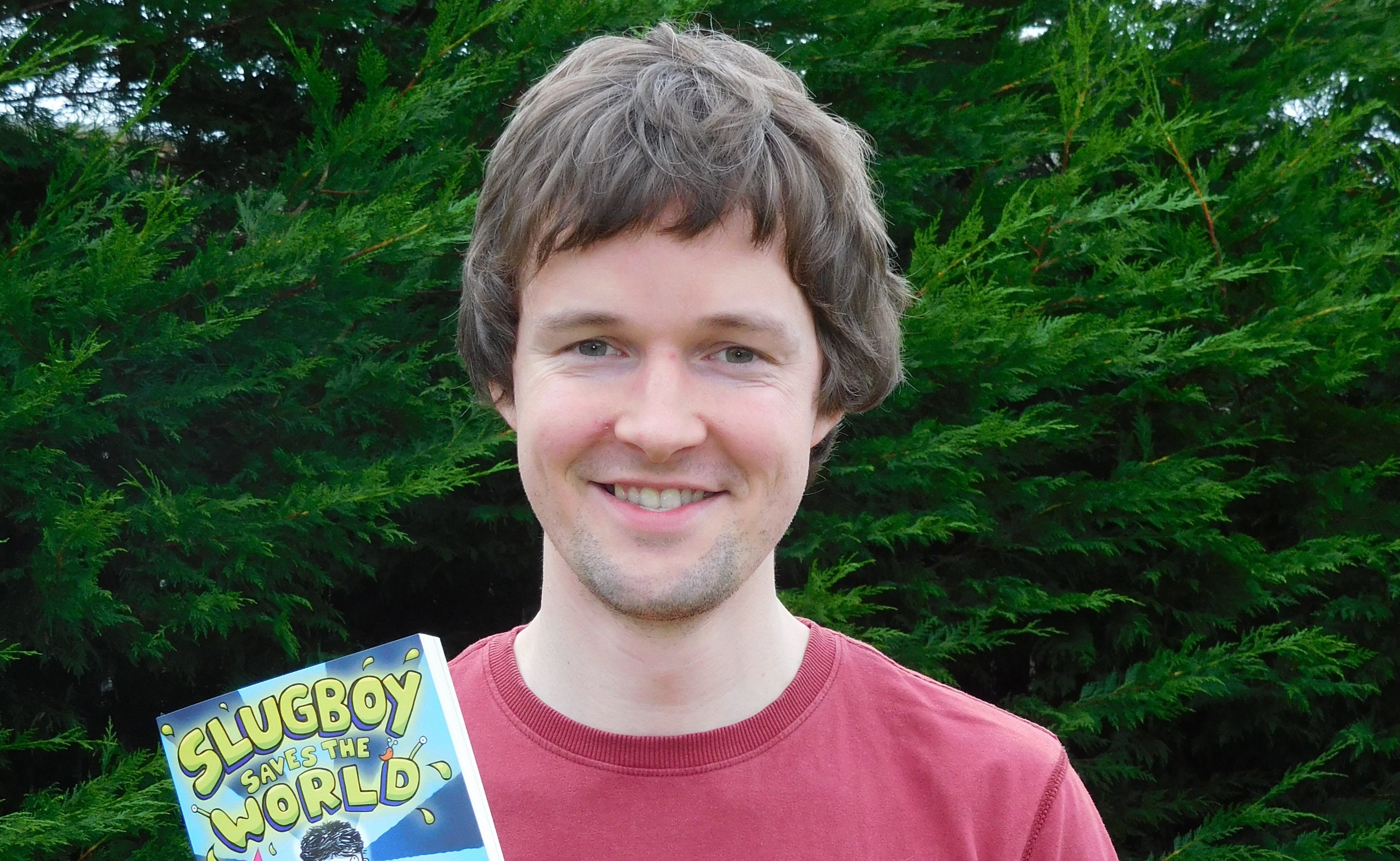 A Tayside teacher is hoping to put the region  on the map after writing a superhero adventure book set in Dundee and Fife.
Mark Smith, who works at Glebeland Primary School, will have his children's book Slugboy Saves the World distributed to shops around the UK, Australia and the USA.
The 31-year-old's answer to the traditional slick superhero is Murdo McLeod, whose unorthodox powers include sliding up walls and secreting slippery slime from his skin – thanks to eating a radioactive garden slug.
In a competitive superhero world, Slugboy is so underrated that he doesn't even make the list when an evil mastermind devises a plan to capture all the other superheroes.
It is now up to Murdo to use his not-so-super powers to free the others and save the word.
Mark, who won the Kelpies children's writing prize for his work last year, explained that he hoped to encourage kids who don't normally read books to try them out.
He said: "I was brought up on superhero comics and have always wanted to write a book so when I decided to do it, it made sense to stick to what I know.
"The process of writing the book and getting it out there has been long, and now we're finally at the stage where it's being published – it really is a dream come true.
"I'm proud to be from Dundee, so it will be great for people further afield to learn more about the city and Scotland as a whole.
"Murdo's adventure starts in Dundee, and he also moves on to St Andrew's and Edinburgh.
"Normally superheroes are big and flashy, with great looks and powers, so I wanted to do something a bit different.
"Instead of being bitten by a radioactive spider fr example, Murdo eats a big, grotty slug and then constantly messes up.
"I think it's important to teach kids that they don't have to be perfect all the time and that it's OK to make mistakes as long as you're trying your best.
"There are kids who don't read many books, instead preferring comics, so I hope that this book will reach out to them and encourage them to read more."
Mark said that although some of the pupils at his school know about the book, it will be a surprise for others.
He added: "I haven't really talked much about it.
"I don't want the kids to feel like they have to go out and buy it just because their teacher has written it, but I guess they'll find out about it soon."
Mark will be holding a free children's event at the Dundee Literary Festival at Bonar Hall on October 20, with children (and adults!) encouraged to dress up as superheroes.