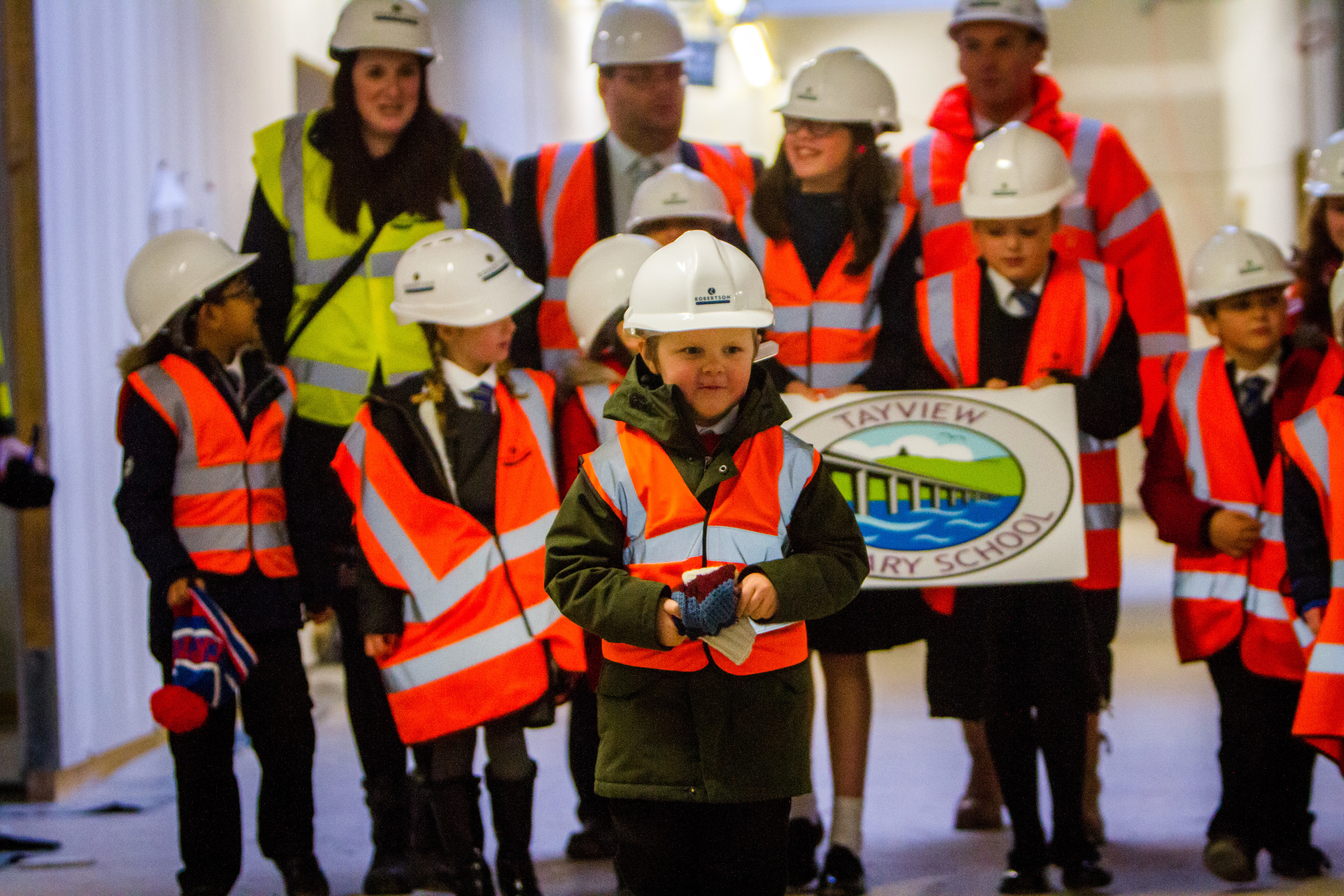 Pupils of Tayview School's Gowriehill and Hillside campuses unveiled their new school badge at a tour of the under-construction building yesterday.
The two schools amalgamated recently after the £13.2 million plan was given the go-ahead in 2015, with construction work having begun in June this year.
Work is now half-way complete, with pupils slated to begin next year's term in August at the site, located just off Dickson Avenue, on Earn Crescent in the Menzieshill area of Dundee.
Members of both campuses' student councils, ranging from primary one to six, were on hand to unveil their new school badge, which they helped to design.
Hannah McMillan, acting head teacher of Tayview School, said: "The school pupils have been so excited to see the school as they have seen lots of pictures.
"This is the first time these pupils have got to see it and they've even been looking through the fence to try and see what it's like.
"They have all been thoroughly consulted in lots of decisions to do with the school such as the name, uniform and the badge.
"We kept having an even split in votes on the badge though, so there was deliberation on what it would finally be, but they are all happy with the design now."
The two-storey building will house 21 classrooms able to accommodate up to 650 primary school pupils, two nurseries with capacity for around 100 two to five year olds, one multi-use sports pitch and one seven-a-side pitch, as well as luxury features such as underfloor heating.
The Council's children and families service convener, Stewart Hunter, said: "When this latest new school is completed, pupils, parents, and staff will see a huge improvement in the facilities and educational environment.
"Continuing investment into our school estate is crucial for the years ahead.
"I am delighted that the pupils of Tayview are here to see how their school is progressing. I am impressed by their team efforts that have resulted in the name for the new school and the impressive badge."
The work, carried out by Robertson Tayside, was procured through Scape Group's National Major Works framework.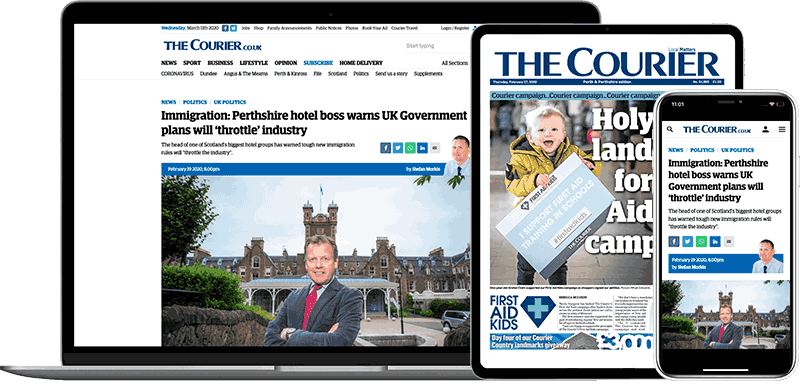 Help support quality local journalism … become a digital subscriber to The Courier
For as little as £5.99 a month you can access all of our content, including Premium articles.
Subscribe