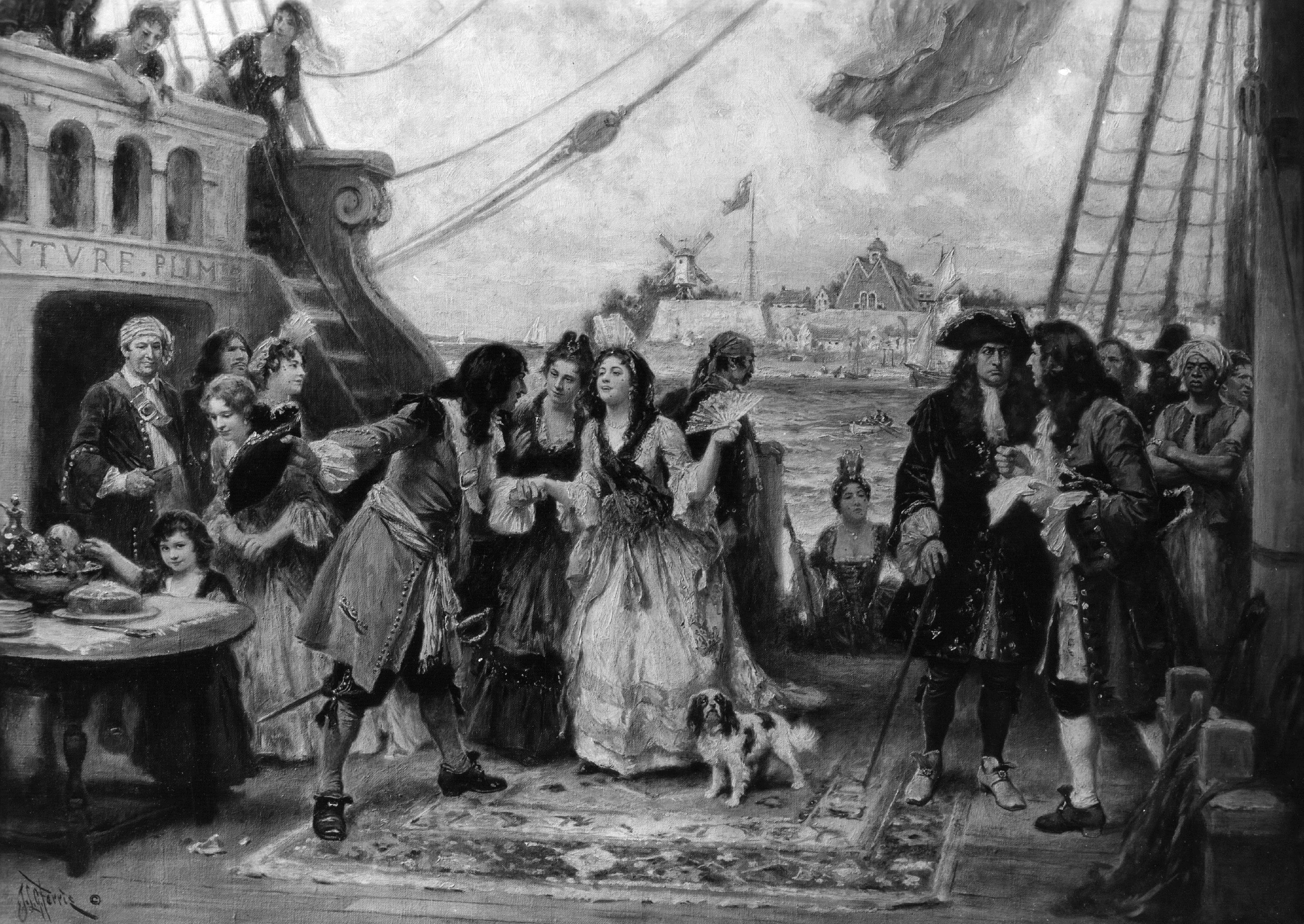 A French historian is attempting to rehabilitate the reputation of a fearsome Dundee pirate.
Captain William Kidd developed a notorious legacy after plundering countless ships in the late 17th century.
Accounts from the time report Kidd operating under the guise of a pirate hunter and hijacking ships across the Caribbean.
Remarkable pictures of Kidd's cannons emerged in 2013 after they were discovered off the coast of the Dominican Republic.
Despite always claiming he acted as a Government-backed privateer, Captain Kidd was hung in 1701 after a sensational trial.
His trial and legacy have made him one of the most famous figures from the "golden age" of piracy.
After investigating Kidd's life extensively, French historian Albert Fagioli is now hoping to repaint his image.
Mr Fagioli explained: "In my upcoming book, I will rehabilitate Captain William Kidd to the rank of corsair and not pirate.
"In these documents, Captain Kidd and his lieutenant says they never hoisted the black flag.
"The only error was the attack on Quedah Merchant, but crewmen were too eager to put their hands on the ship.
"But he also wore the French flag and a French pass, so he could seize it.
"In the letter of his lieutenant, he clearly tells that they never hoisted the black flag.
"And on his treasure map, Kidd tells: "It is time I return to Sarah (his wife) and wealth is nothing without freedom. I never hoisted the black flag".
Fresh documentation from Kidd's life has recently been discovered which will be auctioned off in a Parisian auction house.
Letters to Kidd from English king William the Third and by a priest of a church in the islands of the China Sea will both go on sale.
An alleged treasure map showing details of the Thailand Gulf and letters supporting Kidd's claims he acted as a privateer will also go before bidders.
Mr Fagioli believes the documents could fetch millions when they are put up for sale at Paris's Christie's Auction House.