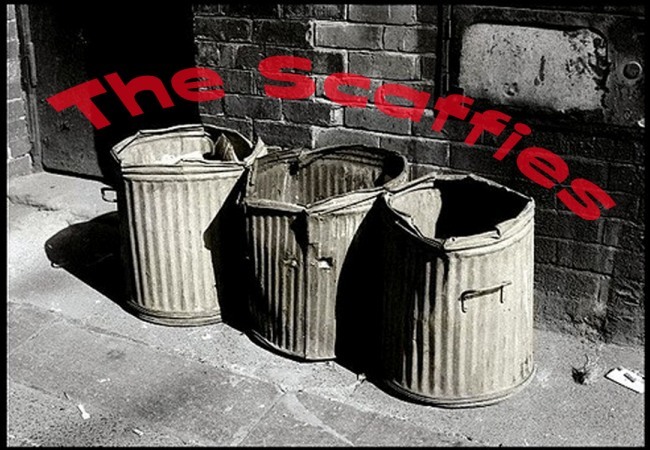 "Welcome tae 1978. There were nae mobile phones in they days. So if yer posh enough tae hae one, can ye please switch it aff!"
The broad Dundee tones of Gary 'Cundee' Robertson set the mood ahead of the first act of The Scaffies – a step back in grime to a Britain experiencing social and political turmoil and the prospect of strikes during the so-called 'Winter of Discontent'.
If you are easily offended by coarse language, sexist jokes, a culture of serious hard drinking and black humour that could often be described as crude, immature – even, at times, idiotic – then this is definitely not the show for you. You would probably think it's rubbish!
If on the other hand you enjoy the type of no-holds-barred, real-life 'working class' banter that will be familiar to anyone who has frequented certain Dundee pubs, clubs, football grounds and workplaces – especially in less politically correct times – then this will likely have you in stitches.
The Scaffies, inspired by real life tales of life on the bins in Dundee during the 1970s, follows a group of Dundee cleansing workers as they deal with another week of hard graft, sweat and filth around the time of the 1978 World Cup.
From the opening banter in the depot canteen where frightening quantities of whisky and McEwans Export are being consumed ahead of a Monday morning shift, to the borderline bullying/practical jokes led by charge hand Tam (played by Scaffies creator Gary Robertson), the sell-out Dundee audience on the opening night clearly thought this was right up their street!
Watch out for good natured football banter aplenty as Dundee FC supporting 'Geraldine' (Steve Merton) comes to blows with Dundee United supporting Larry (Kevin Parr) who, we learn, is coincidentally also the drunk 'larry driver'.
Jokes follow about farting, laxatives, dead fish – and using the Evening Telegraph to wipe your backside (an unofficial Courier no comment!) – as the new crew member  – a punk called 'Donnie Rotten' (Keiran Duncan) – becomes the butt of various pranks overseen by hard drinking Second World War veterans Eddie' (Ged Ryan) and 'Frankie' (Ron Whyte) who "now defend the country with their brooms."
The cast gel well and the coarse tone was consistent throughout. Relentless even. The use of contemporary 1970's music between set changes worked well – think Showaddywaddy and The Undertones.
And watch out for a cameo by ex-Dundee United striker John Reilly – the non-speaking barman called Wullie!
If there was any criticism to be had, however, then perhaps the incessant coarse banter felt somewhat exaggerated at times, whilst a couple of women in my row complained they couldn't pick up some of the diction.
Another audience member, meanwhile, who revealed the plot was all "too close to home", felt it was difficult to relate to the group dynamic of the bin crew when you would "expect at least some members to have more middle of the road opinions."
Most of the audience seemed happy though and the fact the show is already sold out for the rest of its run tells its own story.
It was also poignant programme sales went to MND Scotland in memory of Gary's friend Malcolm Dowie – a former head of music at Forfar Academy and legend of musical theatre and stage – who died in December.
Not many people manage to sell out the Rep, and for that alone Gary Robertson – the real life bin man and self made poet fae Fintry – ought to be warmly applauded.
*The Scaffies runs at Dundee Rep until February 2. It's run is sold out.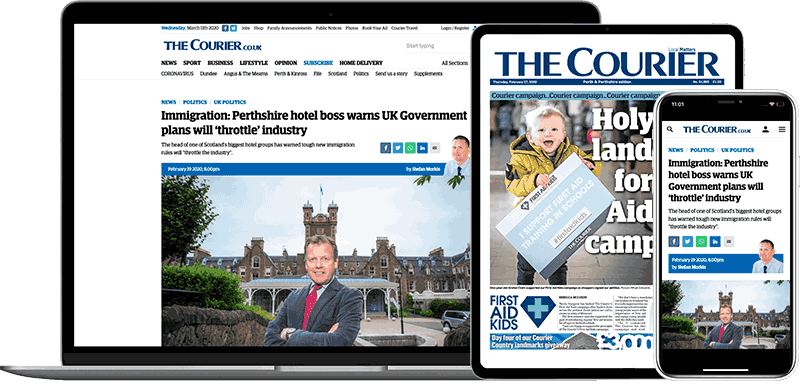 Help support quality local journalism … become a digital subscriber to The Courier
For as little as £5.99 a month you can access all of our content, including Premium articles.
Subscribe