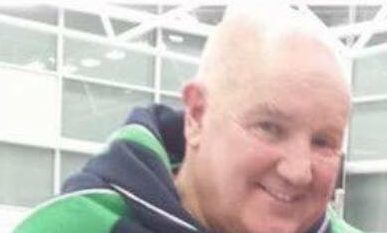 Tributes have been paid to a well-loved swimming coach who died suddenly while on holiday in Norway.
Chic Mitchell, 75, passed away on Monday evening during a holiday with family and friends.
A popular member and coach of Dundee City Aquatics (DCA), tributes have been paid to Chic from swimmers he has helped down the years.
Described as "a gem of a man", Chic helped teach swimmers in various establishments throughout Dundee.
Aside from being involved with DCA, Chic also coached youngsters and adults with the Ye Amphibious Ancients Bathing Association.
The dedicated coach travelled as far as Australia to tutor young swimmers.
Susan McLeod, DCA club secretary, said: "Chic was always full of encouragement and praise for the swimmers that he coached from young learn to swim groups right through to more mature master swimmers.
"He was always capable of making them laugh and enjoy his sessions, all of which went a long way to Chic being able to positively encourage the swimmers to make the most of their training.
"Chic was a genuinely caring, mild-mannered gentleman who was never short of a swimming story, most of which were funny stories to make you smile.
"He has travelled far and wide with the sport, including taking up and thoroughly enjoying the opportunity to help coach swimmers whilst he was Down Under in Australia.
"Not content with just helping swimmers in the pool, Chic and his close friend Dave McLean have also been involved coaching open water swimming with Yeaaba.
"Its safe to say that Chic Mitchell was a gem of a man and coach who will be sorely missed within the swimming community."
Chic's friend and Yeaaba president Joyce Macintosh said: "When I heard the news I was absolutely stunned.
"The reports coming out of the pool on Friday night (February 3) were that Chic had been wonderful.
"We were looking forward to the start of our open season with Chic.
"Wherever Chic was needed, he would go.
"A year ago I said to Chic that we were looking for a coach for Friday nights at St Johns.
"Chic said right away that he would be there.
"He was a godsend to us.
"I'm absolutely devastated."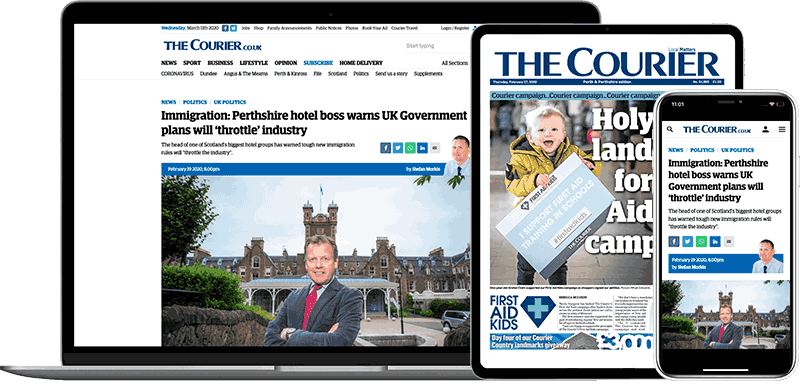 Help support quality local journalism … become a digital subscriber to The Courier
For as little as £5.99 a month you can access all of our content, including Premium articles.
Subscribe