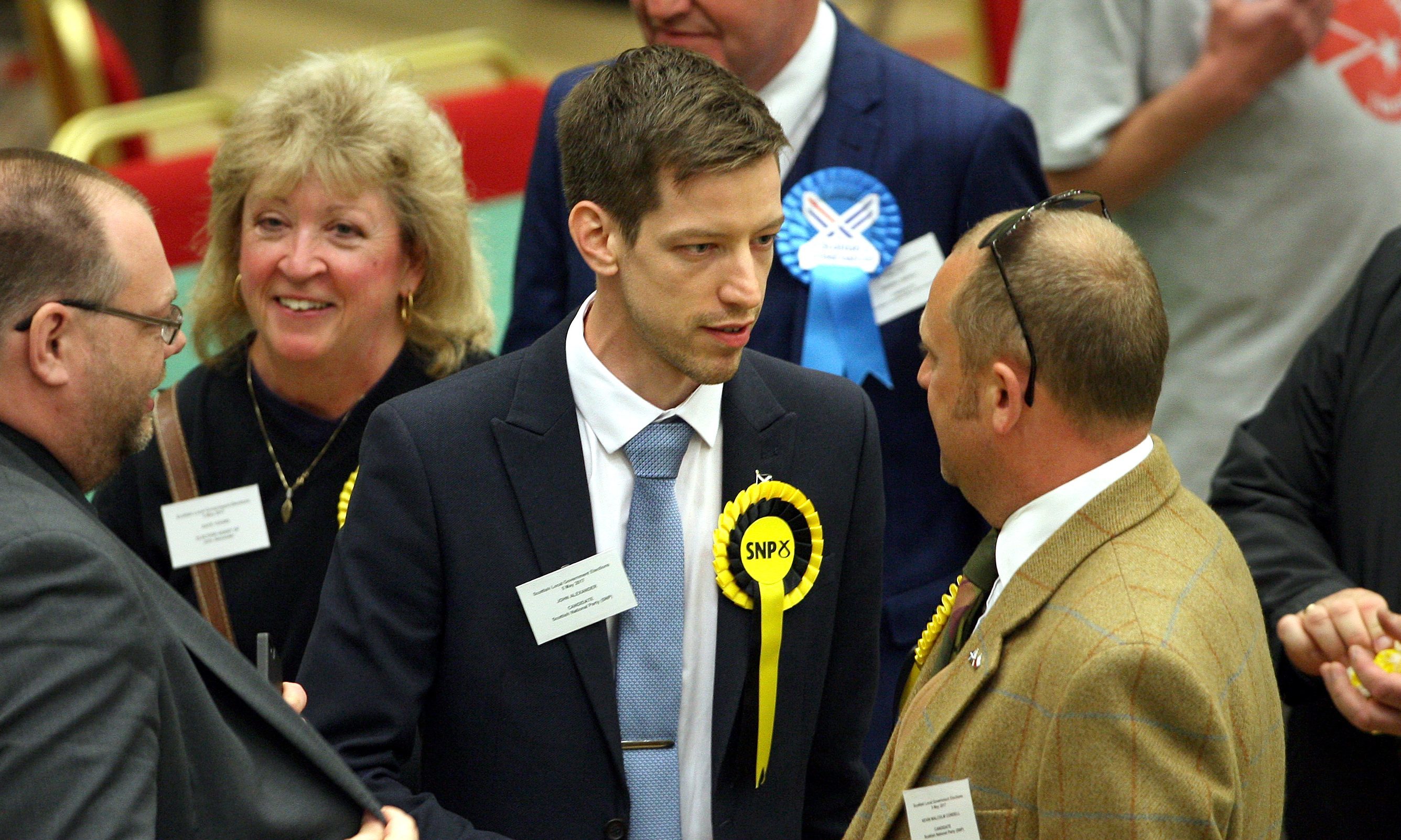 The only firm conclusion anyone can draw from Friday's local government results in Dundee is there were no real winners or losers.
Yes, the SNP lost two seats and its majority on the council but it is still, by far, the largest party on the council and there were only two wards – the West End and the Ferry – where its candidates did not secure the most first preference votes.
The count is under way. pic.twitter.com/BFmTBxAj4e

— Stefan Morkis (@C_SMorkis) May 5, 2017
It would take an extremely unlikely coalition of Labour, the Conservatives, Liberal Democrats and independent Ian Borthwick to stop John Alexander becoming the next administration leader.
John Alexander obviously happy with the result. pic.twitter.com/DjHoL42poc

— Stefan Morkis (@C_SMorkis) May 5, 2017
Given we are now just a month away from a general election, Labour will be loath to get into bed with the Tories although it would not be entirely out of left-field: Labour has previously run the council in coalition with the Liberal Democrats and support from the Tories.
Labour also lost a seat but can look on returning nine councillors as a successful result particularly given the drubbing it received elsewhere in Scotland.
It means the SNP will either run the council as a minority or with the backing of another party, most likely the Liberal Democrats.
Fraser Macpherson, the Lib Dems' hard working West End councillor, was delighted at seeing his party secure another seat in the Ferry.
Fraser Macpherson pays thanks to the people of his ward. pic.twitter.com/tFGMVlhMT8

— Jamie Milligan (@JamieMilligan21) May 5, 2017
But it was the Conservatives' Derek Scott who was the happiest man on the day.
With three councillors they can now officially describe themselves as a crowd in the City Chambers.
Donald Hay, Dundee West End's new Conservative councillor. pic.twitter.com/9MTtRDGX2B

— Jamie Milligan (@JamieMilligan21) May 5, 2017
And while Mr Scott's comment about perhaps forming part of an administration was made largely in jest, the Conservatives have shown Dundee is not quite the Yes city it once was.