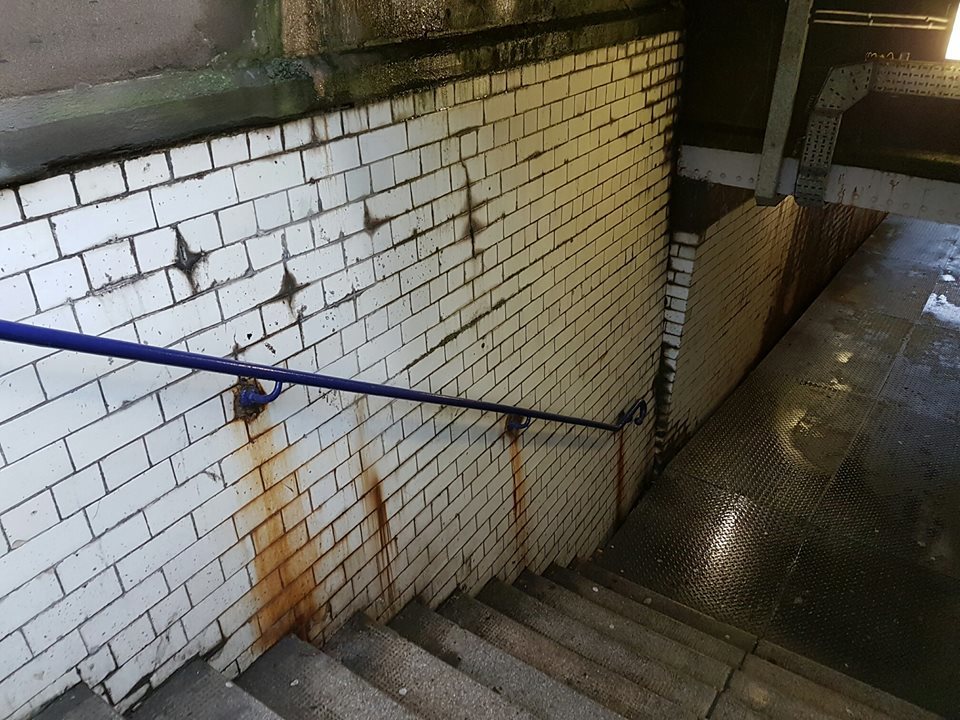 A new Ferry councillor has launched a fresh bid to improve the condition of a "disgusting" pedestrian underpass.
Liberal Democrat representative Craig Duncan says responsibility for maintaining the Gray Street walkway, underneath the rail line passing through the suburb, has been passed between the city council and rail operators for too long.
Earlier this year before being elected, Mr Duncan collected over 900 signatures from local residents who agreed the underpass needed attention, and presented the petition to ScotRail Alliance.
The railway operator insists that, unless there is a structural fault with the pass, it is the responsibility of the council to make changes such as problems with the aesthetics.
Some of the solutions suggested include more regular cleaning, widening of the walkway, improved lighting, and introduction of CCTV.
Councillor Duncan said: "I have previously highlighted the poor condition of the rail underpass.
"It is in a pretty disgusting, dirty and unkempt state and in a prominent position.   Both residents and visitors have to use it and, as a part of the city that attracts many visitors, Broughty Ferry deserves better."
Councillor Duncan added that the response of the ScotRail Alliance has thus far been to simply pass the buck to the council.
He added: "The reality is that upgrading and improving the underpass requires a partnership between the council and the rail operators to get a proper and lasting improvement.
"I am therefore meeting with the council's city development director to progress this and I want to see a positive improvement in the coming months."
The Broughty Ferry Trader's Association has also given its backing to Councillor Duncan's campaign, and said: "The provision of a level crossing at Broughty Ferry is a vital element of daily life in the area and issues around the safety of the crossing are of great concern to us."
A ScotRail Alliance spokesman said: "The local authority carries out day-to-day maintenance of the under-pass, including lighting, litter and underfoot conditions. The council would also be responsible for any CCTV provision within the underpass."
A Dundee City Council spokesperson said: "We will liaise directly with Network Rail."