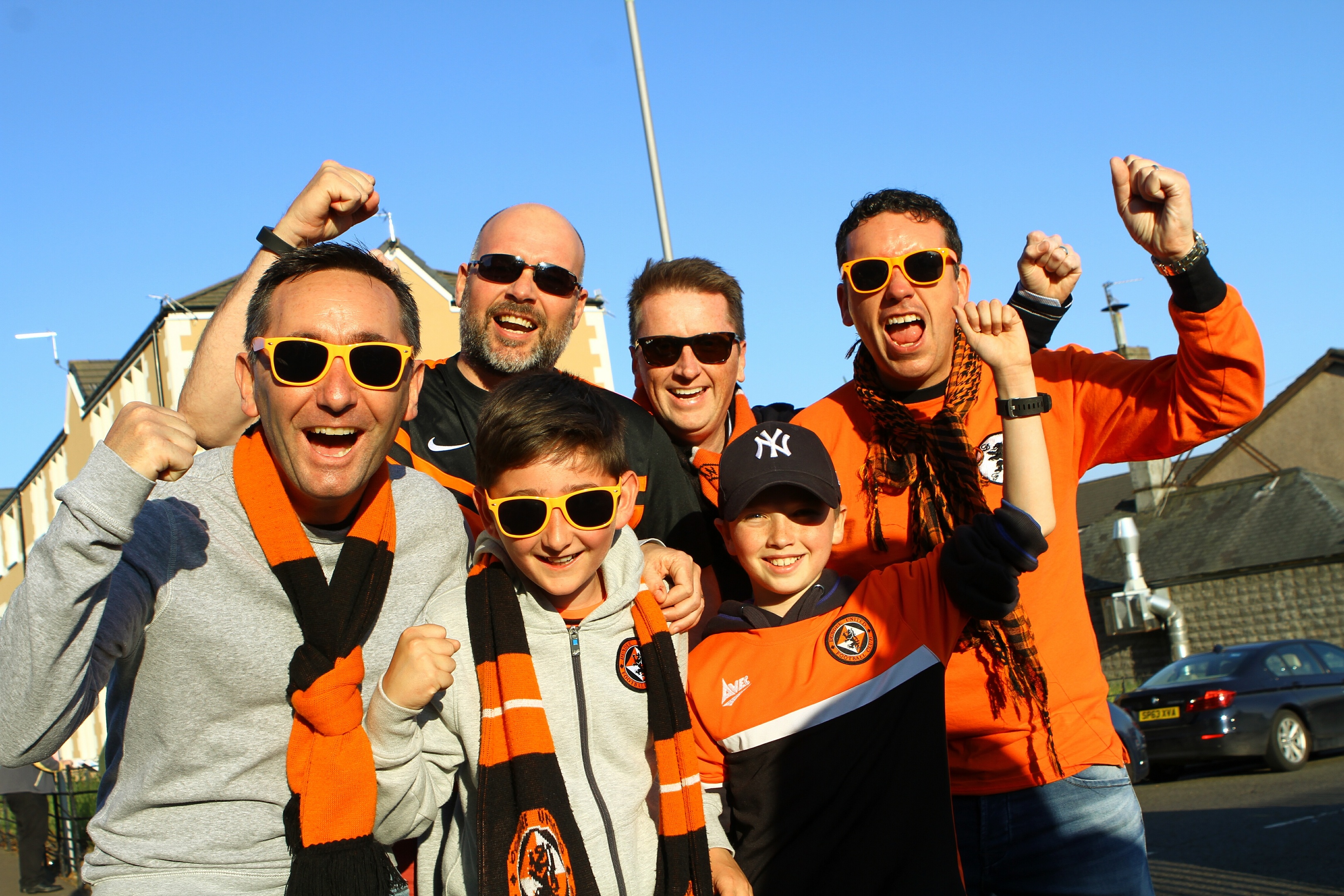 Almost 10,000 fans descended on Tannadice Park on Thursday evening to watch the first leg of the premiership play-off between Dundee United and Hamilton.
Supporters near-filled three full stands – the George Fox main and the West and Eddie Thompson stands – and were in fine voice prior to kick off.
Before entering the stadiums, pubs and bars close to the ground were full of United fans gearing up for what turned out to be a tense match.
Once the teams had lined up, a one minute silence was held in memory of those killed and injured as a result of the terrorist atrocity in Manchester on Monday night.
Hundreds of fans were still lining up in to enter the stadium via the George Fox stand five minutes before kick-off, with security staff performing thorough bag searches on entry.
A number of police officers were on hand and visible throughout the evening, as a result of the terror level being increased after Monday night's attack.
The match resulted in a scoreless draw, leaving it all to play for in the return match at New Douglas Park in Hamilton on Sunday afternoon.
The victor of Sunday's winner take all clash will win a place in the elite league of Scottish football, the Premiership, in the 2016-17 season.
Dundee United supporters have snapped up all of the tickets allocated to the club for the away return-leg.
Fans were left frustrated after the game, but were positive as to how the result could go in three days time.
Fraser Page, 27, said: "The big thing is that we are still in the tie.
"Yes it was a bit disappointing not to get a goal, but it is in our hands for Sunday.
"They have to beat us, which is reassuring."
Fellow fan Aaron Gowans, 31, said: "The game was a bit of an anti-climax, seeing as there were near 10,000 people in the stadium and the atmosphere was great.
"I was expecting at least a goal. Hamilton pretty much killed the game off and it was frustrating. All to play for on Sunday though, we are in near enough the same position as last week in the game against Falkirk."
A small number of Hamilton fans had travelled through for the game, and a representative for Police Scotland said no arrests had been made during the 90 minutes of play.