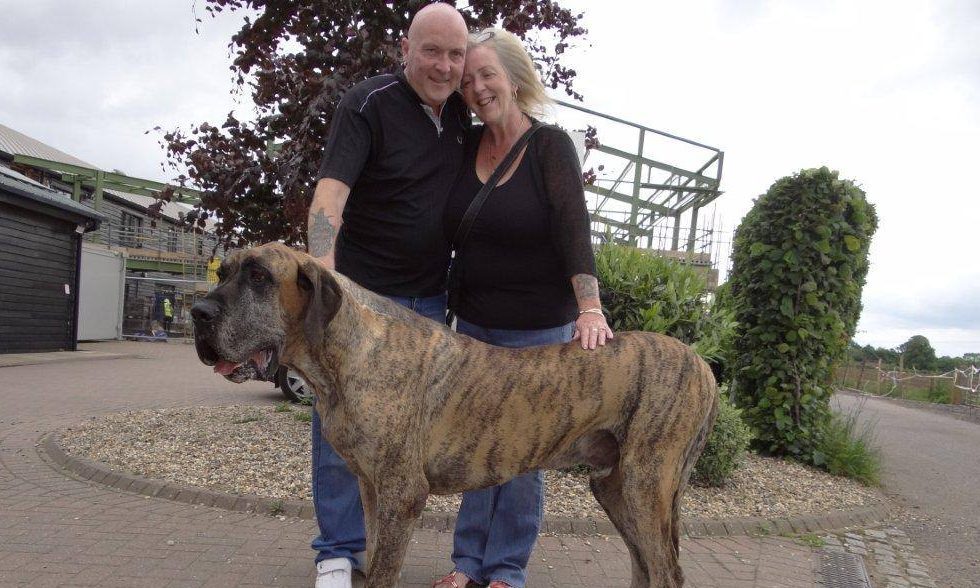 He won the hearts of people across Tayside as he battled a debilitating illness, with the help of his family who fund-raised for his  treatment.
Despite extensive efforts to save Great Dane Zeus – believed to be the largest dog in Scotland – the pooch died recently.
The pet had suffered from Cervical Spondylomyelopathy, a.k.a. Wobbler Syndrome, which made it difficult for him to walk and lead a normal life.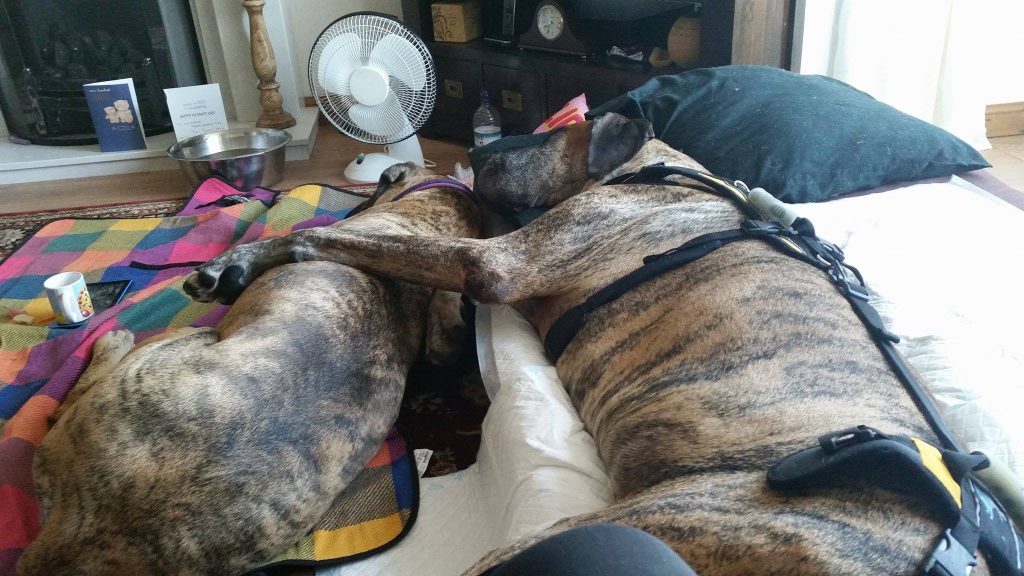 His owners, Veronica McLeod and David McKellar, had taken him to various vets across the country and put him through a number of surgeries, racking up a bill of over £15,000.
They plan to hold a gala day in his memory in Dundee later this month.
Veronica said: "We got Zeus home after his latest operation last Tuesday.
"At first, things looked good – he ran out of the vet's and into the waiting taxi.
"But then gradually everything began to be a struggle.
"He took a high temperature, so we brought him to our local vet, who said to keep an eye on him in case it gets worse.
"The temperature did come down, but then we noticed one of his front paws was swollen and there was an awful smell, as well a puss and blood.
"He was given antibiotics and painkiller injections, but it didn't seem to help much and he wasn't eating at all.
"He was then transferred to a vet in Glasgow, who initially talked about amputation of the paw.
"However, later they said it wouldn't be right to keep treating him and that he best thing to do would be to have him put to sleep."
The heartbroken couple said their final goodbyes and are now trying to stay strong as their other Great Dane, Xena, battles mouth cancer.
Veronica added: "David and I have had our weepy moments and Xena has really been missing Zeus.
"We've been told Xena has about three or four months to live.
"We've just got to stay strong."
The gala day in memory of Zeus will be held in St Andrew's Church on King Street, Dundee on July 8 at 12-4pm.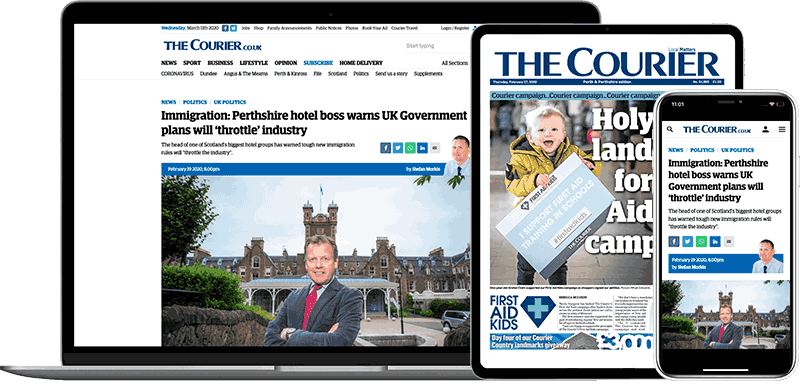 Help support quality local journalism … become a digital subscriber to The Courier
For as little as £5.99 a month you can access all of our content, including Premium articles.
Subscribe