A Dundee diver has helped raise a pair of historic bouncing bombs from the floor of a Scottish loch.
Lindsay Brown, who is part of Dundee Sub-Aqua Club, recently assisted with the recovery of two "Dam Buster" devices.
The Highball bombs, made famous by the wartime 'Dam Busters' raid, were recovered from the bottom of Loch Striven, in Argyll.
The devices had lain at the bottom of the loch for 75 years after they were planted by the Royal Navy for use against enemy ships during the Second World War.
However, they have now been recovered in 'perfect condition' by Lindsay and a group of divers from throughout the UK.
Lindsay said: "It was thrilling to be back. On the first dive we found the anchor from the ship that would have been the test target the Highballs would have been aimed at, and for me that was the highlight.
"The anchor chain is about 60 metres long and we could see a lot of the Highballs strewn along it.
"I love old technology and it was absolutely stunning to see one brought to the surface. I feel that other people should be able to see them, not just divers so it's amazing to know that will happen because of this project."
Each diver played a vital role in the mission which involved a series of exploratory dives at depths of up to 50 metres, to identify which Highballs were suitable for recovery, and secure them for lifting.
Following the initial dive by Lindsay and her colleagues, Royal Navy divers attached specialist lifting equipment to the heavy metal Highballs, which were then winched out of the water.
The bombs will be donated to two museums so they can be put on display in time for the 75th anniversary of the Dam Busters raid, in 2018.
More than 200 of the bombs, code-named Highball by the military, were tested at Loch Striven. They were intended to be used on enemy ships but never became operational and until now lay scattered on the floor of the loch.
The project to remove the devices received the backing of Mary Stopes-Roe, the daughter of late British engineer, Sir Barnes Wallis, who invented Britain's bouncing bombs including the Highballs.
Following the removal, Mary, of Moseley in Birmingham, said: "It's a fantastic project and it would be a fitting tribute to my father to have the Highballs in a museum."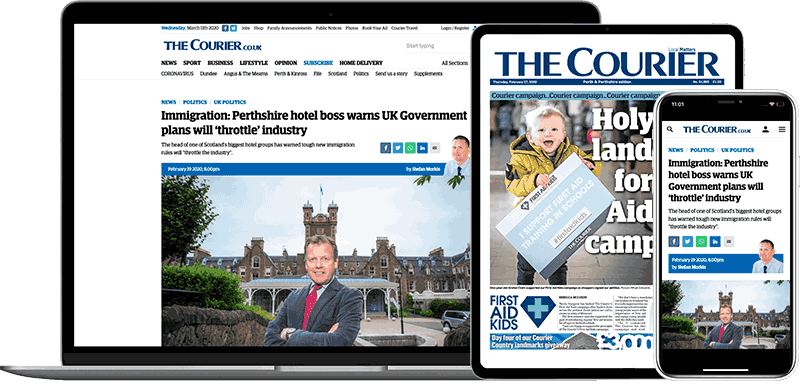 Help support quality local journalism … become a digital subscriber to The Courier
For as little as £5.99 a month you can access all of our content, including Premium articles.
Subscribe