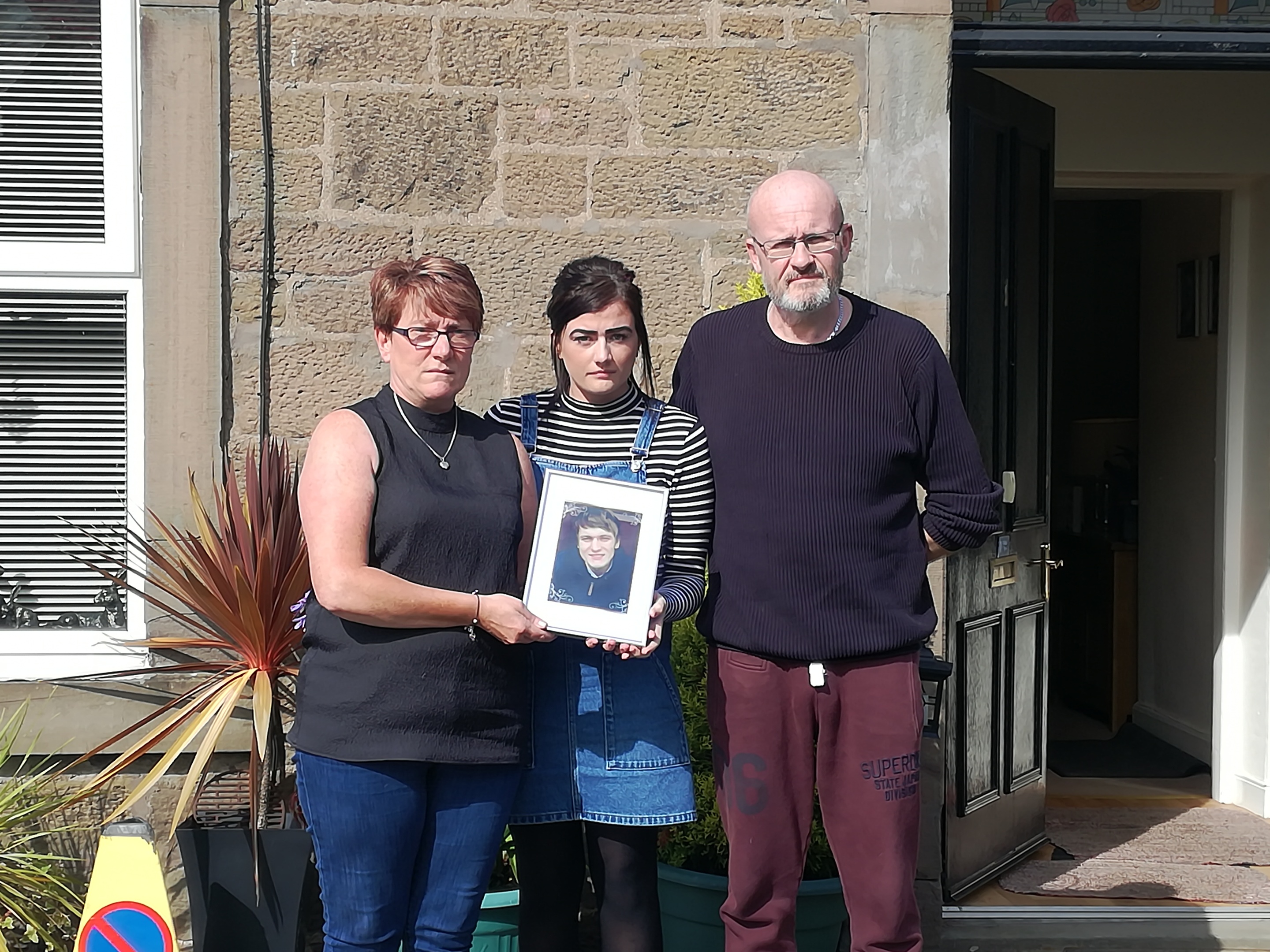 The family of a Dundee man who took his own life have called for cross party talks to address what they see as political failure to address mental illness effectively.
Talented musician Lee Welsh died on August 8 this year.
Lee's parents, Phil and Lesley, and sister Kirsty are campaigning for improved mental health care in Dundee and Tayside.
The family have already set up a website in Lee's honour and are calling for cross party talks to be held on mental health provision.
Lee's dad, Phil, has written to politicians and councillors throughout the region to urge them to put party differences to the side and address provision.
Phil would like to see a mental health crisis support centre, similar to a facility opened in Edinburgh, established in Dundee.
The centre in Edinburgh is funded by NHS Lothian, Edinburgh City Council and mental health charity Penumbra.
Phil said: "Something like that here would be fantastic. It simply isn't good enough at the moment.
"The closure of the Mulberry unit in Angus is going to have a horrendous affect on Carseview.
"It's disjointed as well, the GP doesn't know what Carseview are doing, it's all separate. Hopefully the politicians will begin to sit up and take notice."
In his correspondence sent to politicians, Phil asks:  "Should we idly stand back while predominately young men and women needlessly take their own life?
"I urge you to work together to campaign and secure a resource such as the Edinburgh Crisis Centre here in our city."
The move to host cross party talks has been welcomed by representatives from various political parties.
Scottish Conservative MP Kirstene Hair said Phil's crisis centre idea deserves '"serious consideration".
She said: "This is exactly what my Scottish Conservative colleagues and I have been warning about for some time now.
"The crisis centre idea deserves serious consideration, but it may not be necessary if we stop cutting local services.
"The closure of the Mulberry Unit not only prevents people with mental health problems in Angus from accessing help locally, it also puts huge pressure on staff and resources at Carseview in Dundee. "
Scottish health secretary Shona Robison said: "I've replied to Mr Welsh offering to meet with him along with Council Leader, John Alexander and others to discuss his call for a local crisis centre. It's important to hear what Mr Welsh has to say and to discuss what progress could be made to further improve local mental health services."
Labour councillor Richard McCready said: "The Labour Group is going to look at the suggestions put forward.
"It's very clear that all of us, councillors and members of the public, have a duty to do more to prevent suicide.
"For far too long mental health hasn't been taken seriously enough."
West End Liberal Democrat councillor Fraser Macpherson said: "The first point I would make is that this has been an absolute tragedy for the family.
"What I am anxious to see is that the best possible mental health provision is offered.
"To that end, I'm very keen to speak to other group leaders across the council."
Scottish Health Secretary Shona 
Robison, said: "I've replied to Mr Welsh offering to meet with him along with council leader John Alexander and 
others to discuss his call for a local crisis centre.
"It's important to hear what Mr Welsh has to say and to discuss what progress could be made to further improve local mental health services."