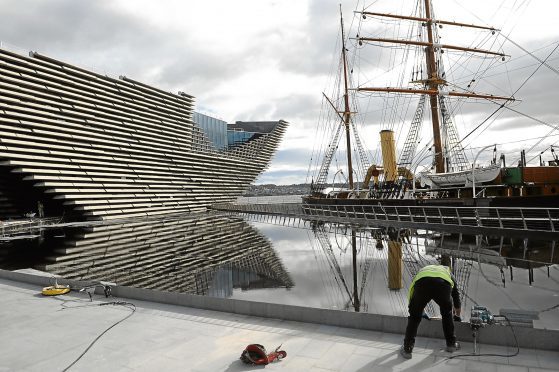 One of the most well-known publications in the world has named Dundee in its list of top 10 global travel destinations.
The City of Discovery has been labelled "Scotland's coolest" by the Wall Street Journal on its list of places to travel in 2018.
The list details the top destinations "for adventurous sophisticates, curious foodies and deep-pocketed beach bums".
The New York City newspaper has Dundee at number five on the list, beating the likes of Shanghai, Madagascar, Montenegro, La Rioja and Grenada.
The article makes mention of the under-construction V&A Dundee and the city's legendary Reading Rooms club.
It states: "A coastal college town, Dundee has emerged as Scotland's coolest city (see the old public library turned underground club).
"In 2018, the V&A Museum of Design will debut as the centerpiece of a $1.5 billion transformation of the faded riverfront.
"Designed by Japanese architect Kengo Kuma, the new V&A will celebrate the country's unsung design heritage—from jute to Minecraft (vandadundee.org)."
The top place to visit in 2018 according to the Journal is the Faroe Islands.
For the full article click here.