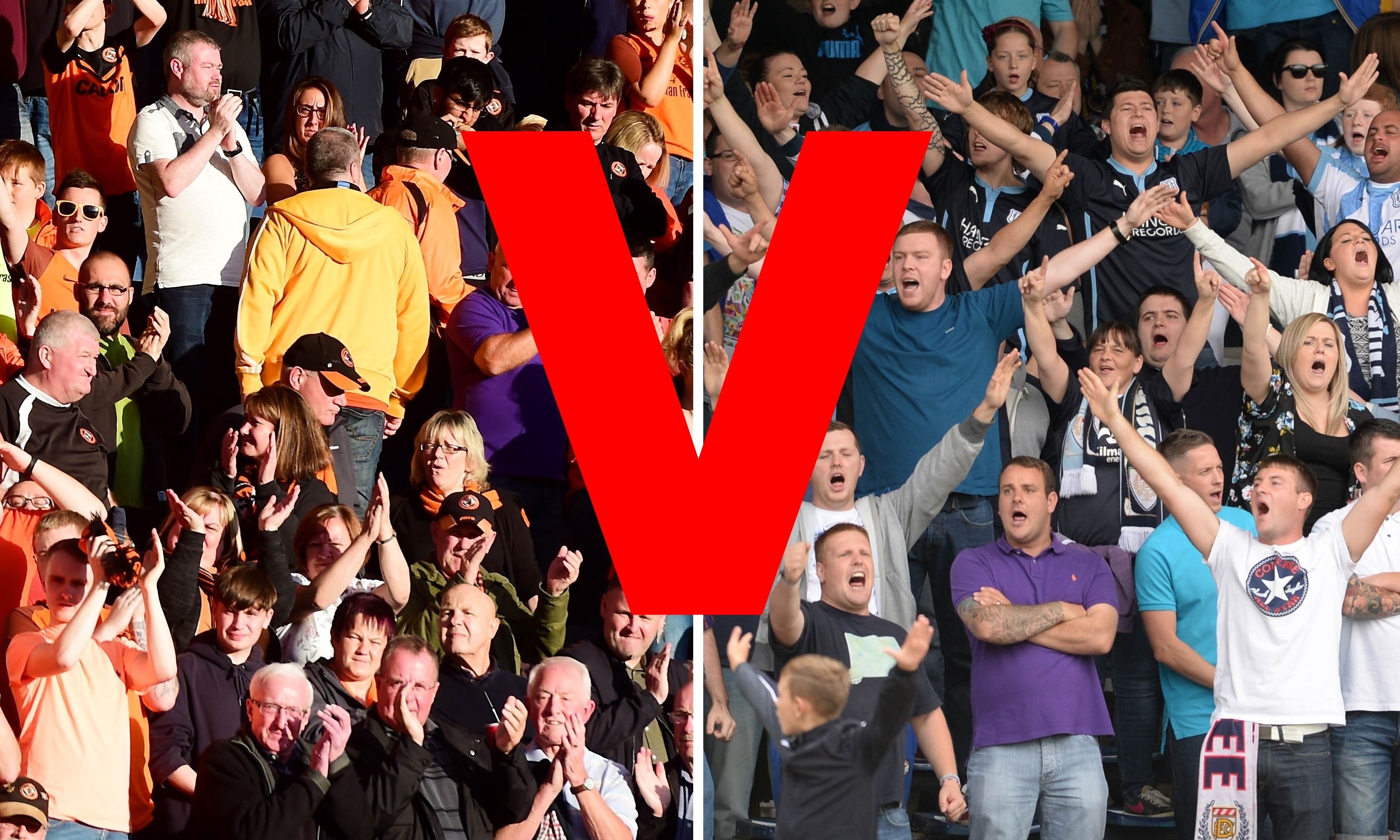 Neither of Dundee's football clubs may be enjoying much success on the pitch, but the Dark Blue side of the City of Discovery has claimed the season's first title.
Dundee FC has proven victorious in the recent "noisy neighbour" battle of the fans agaisnt city rivals Dundee United.
Both clubs' sponsor McEwan Fraser Legal installed equipment at Tannadice and Dens Park and  challenged supporters to make as much noise as possible.
United fans were tasked with cranking up the volume during last weekend's clash with Inverness and Dens Park supporters during last night's meeting with Motherwell.
Despite both clubs going down to disappointing defeats in the matches in question, Dundee fans proved victorious — making as much noise as a freight train during their side's match.
The Dee support won with a score of 86 decibels, narrowly beating United's score of 83 decibels.
McEwan Fraser Legal chief executive Ken McEwan said: "It has been great to see fans of both clubs take part in Noisy Neighbour.
"Dundee may have beaten United to it on this occasion, but we're very proud to support both of these clubs, and their dedicated fans."
A person's breath registers as one decibel of noise.
The average conversation chalks up 60 decibels of noise and a dish washer 80.
Dundee lost one nil during Wednesday night's match with Motherwell.
United went down to a two nil reverse at home to Inverness.
Manager Ray McKinnon left the club following the match.