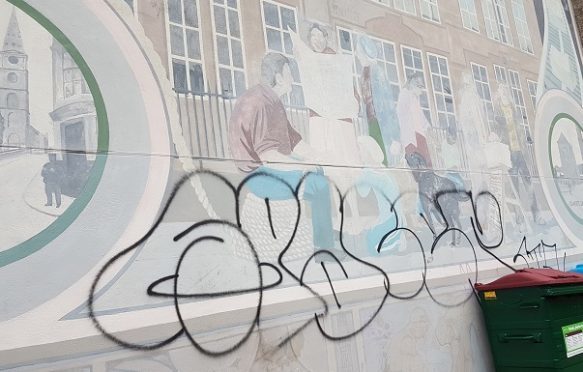 A leading councillor has hit out after "mindless" vandals targeted a much loved city mural.
The painting, which has been in place in St Peter Street, off Perth Road, for around 35 years, has been defaced with large sprawling graffiti.
West End councillor Fraser Macpherson said the damage was "extremely disappointing" and called on immediate action to restore the mural.
He said: "This is simply mindless, stupid vandalism of part of the city's heritage.
"I have asked the council's Rapid Response Team if they can remove the graffiti and I am hoping it may be possible to do this without any lasting damage to the mural itself.
"It is extremely disappointing that this sort of vandalism has taken place and I am grateful to the Rapid Response Team for agreeing to see what can be done to restore the mural."
The work was created by a group called the Artists Collective in 1982 along with pupils from Blackness Primary school, who were taking part in an art project at the time.
It shows various scenes associated with Dundee such as the Tay whale, Dundee docks, DC Thomson and Tay Bridge – along with other local references.
Cllr Macpherson previously requested to have the mural repainted as it has faded over the past three decades.
However, the cost to restore the painting to its former glory was deemed too prohibitive at well over £25,000.
One local woman – whose uncle was involved in the painting of the mural – expressed outrage at the vandalism, while other residents hoped the distinctive design of the graffiti could help lead police to culprit.
A spokesman for Police Scotland confirmed the incident is currently under investigation after it was reported to a community sergeant and locality inspector on Friday.
He said: "Officers have been made aware and are currently looking into the matter."
A Dundee City Council spokeswoman said they had also been made aware and would take steps to resolve the issue as soon as possible.
She said: "We will take appropriate action."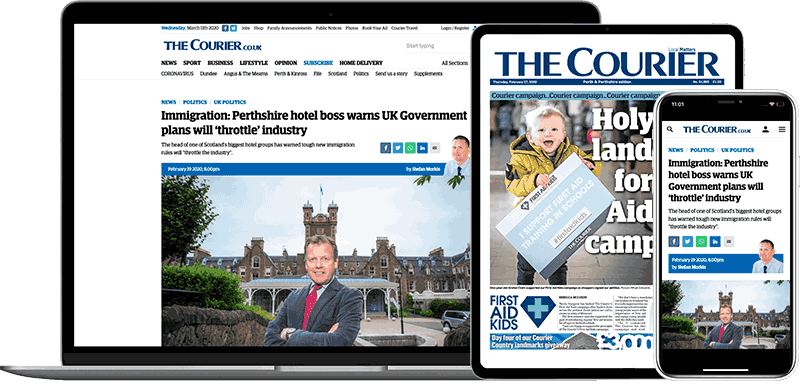 Help support quality local journalism … become a digital subscriber to The Courier
For as little as £5.99 a month you can access all of our content, including Premium articles.
Subscribe