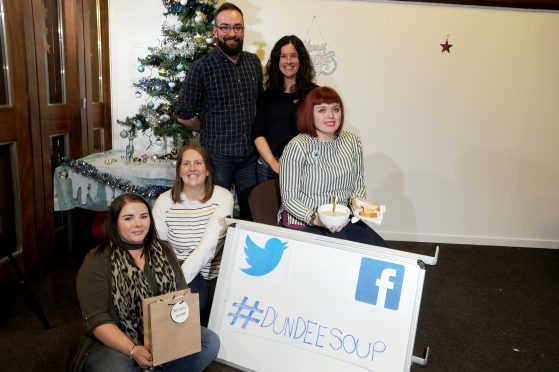 A group who help former drug users get back on their feet is celebrating after becoming only the second-ever winners of Dundee Soup.
Recovery Dundee, who were constituted just last year after starting out as a community page on social media, were clear winners after convincing audience members they would make best use of the prize fund.
The event, which gives micro grants to local community-based projects, also featured groups such as Dundee Bairns Tea Club, Coats n Quilts and Maureen Phillip – Voice, Visual & Sounds.
Sharon Brand, who joined Recovery Dundee after her own battle with drug use, revealed the group are currently looking to secure premises in the New Year and promised the £200 winnings would be put to good use.
"I was so shocked – I didn't expect for us to win, so it really was a lovely moment," she said.
"The money will go towards furnishing a room to hopefully provide a nice space where people can come in and chat and connect.
"For a person entering recovery, if you can see someone who's in that process and doing well, you're far more likely to succeed and I think that's really the point of what we do."
The first Soup event was held in Detroit in 2010 after a group of friends met to discuss ideas for projects they were struggling to fund.
For a recommended £5 donation, attendees receive a simple soup supper and hear four short presentations from local people running community projects.
At the end of the evening, the audience votes for their preferred initiative and the winner goes home with all of the money raised to help develop their project.
Paul Hastie, centre manager for The Circle, who hosted the Dundee event, said: "It's great because for the groups who win, it can be a real game changer – not just in terms of the money but for the new connections they're able to make."
Recovery Dundee, who also played a key role in September's Recovery Walk, will now turn their focus to the upcoming Dundee Hangover Free event at Discovery Point on January 4.
The party, which aims to celebrate recovery – and the New Year, is open to both to those who have experienced issues with drug use and those who just want to come together to help make recovery more visible.
Tickets for Dundee Hangover Free are on sale now and available from eventbrite.co.uk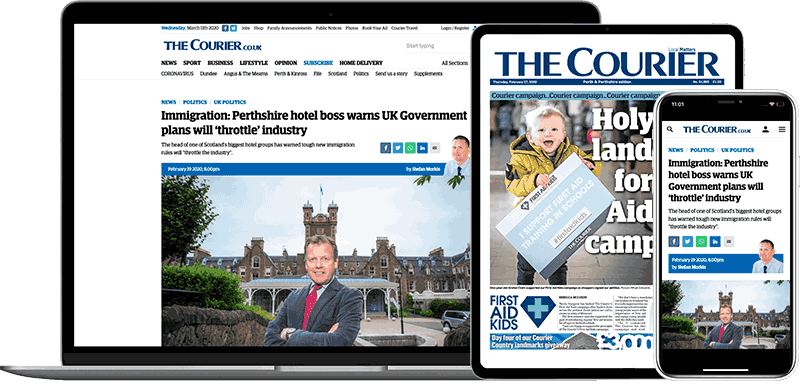 Help support quality local journalism … become a digital subscriber to The Courier
For as little as £5.99 a month you can access all of our content, including Premium articles.
Subscribe