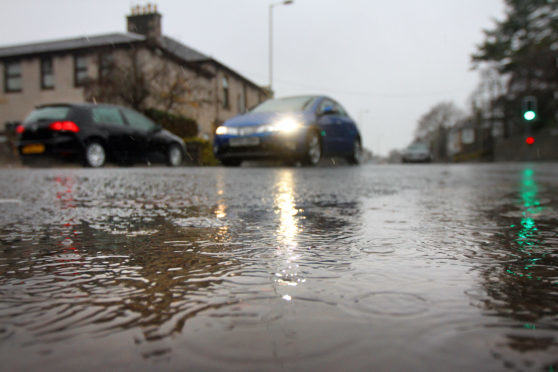 A crushed drinks can has been blamed for causing flooding in Broughty Ferry.
Melting snow and heavy rain caused substantial flooding at the junction between Queen Street and Claypotts road on Monday.
The area is known to flood and Broughty Ferry Liberal Democrat councillor Craig Duncan said Monday's problems had been caused by a can blocking the outlet pipe.
He added that Tayside Contracts intends find a long-term solution by replacing the entire drain.
Mr Duncan said: "Drivers and pedestrians using Queen Street have noticed considerable and persistent flooding on the roadway outside the Occidental public house with flooding often covering the eastbound lane of the road and, on occasions extends over the whole carriageway and many residents have raised this concern with me.
"Flooding was very significant on Monday, worsened by melting snow, but is a recurring issues causing problems for nearby residents, as well as a potential hazard for motorists taking avoiding action and pedestrians trying to avoid the filthy road water."
Tayside Contracts visited the drain on Monday and removed a crushed drinks can that had got stuck across the outlet pipe and was restricting the water flow.
However, Mr Duncan said: "There is a larger issue with road drain performance here and Tayside Contracts has therefore also confirmed to me that it is going to tackle the matter by replacing a drain, which will hopefully provide a lasting solution to tackle flooding here."
The miserable weather and melting snow has caused floods in other parts of Broughty Ferry and Dundee, with the Esplanade among the areas affected.
The Scottish Environment Protection Agency issued a flood alert for large parts of the east coast.
A statement said: "Persistent rain is forecast to affect the area again on Tuesday.
"This in combination with melting snow in lower areas brings a risk of flooding from surface water. There is also a risk of flooding from smaller watercourses in lower lying eastern areas.
"Remain vigilant and remember, it is your responsibility to take actions which help protect yourself and your property."