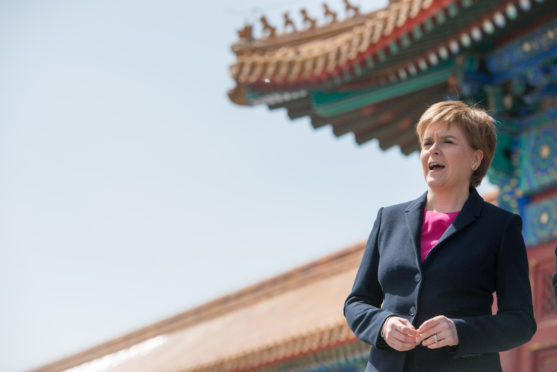 A local MSP has called on the Scottish Government to guarantee that Dundee will be a consideration as stronger trade deals with China are secured.
Conservative MSP Bill Bowman has written to Nicola Sturgeon, who toured the Asian country last month to increase trade links, imploring her to not overlook the City of Discovery as fresh opportunities arise.
The MSP for North East Scotland said: "There are vast opportunities in China to showcase the unique and market leading products that Scottish companies have to offer.
"And no city is better placed to get involved than Dundee.
"Its capacity as a natural port, industrial potential and nearby workforce could not be more attractive to investment from China.
"I am calling on the First Minister to give the city some hope it won't just be 'Central Belt and road' when it comes to us."
Liu Xiaoming, China's ambassador to the UK, recently invited Scottish business to "roll up its sleeves and get down to business" to profit from his country's transformation from "high-speed" to "high-quality" growth.
Mr Bowman added: "Mr Liu outlined China's advances in areas including trade liberalisation and green energy development. The 'belt and road' programme is leading to massive change in the country.
"Dundee is attractive for decommissioning right now but there is capacity to develop its renewables servicing portfolio with the likes of the NNG North Sea development nearby."
A Scottish Government spokesman said: "We want to increase trade opportunities for all Scottish businesses in China – only last month the First Minister undertook an official visit to Beijing, Shanghai and Hong Kong, where she repeatedly highlighted the immense opportunities for investment in Dundee.
"During her visit the First Minister met with China Ocean Engineering in Shanghai, and was able to confirm their plans to set up a new office in Dundee.
"In addition, the University of Dundee and Central South University signed an agreement to broaden their research collaboration in Life Sciences.
"The Tay Cities Region Deal will bring investment for the entire region, creating jobs and opportunities helping the area to grow and flourish."
The spokesman added that a revised strategy for Scotland's relationship with China will be published "shortly".