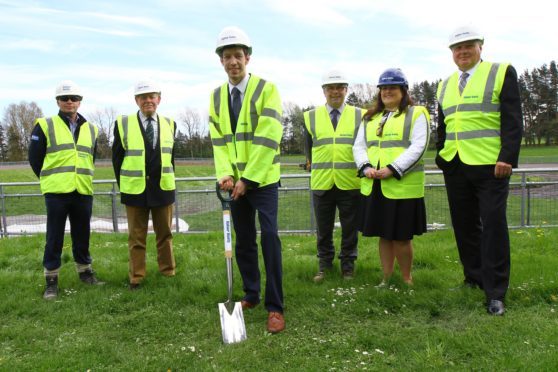 Construction work has finally begun on Dundee's new flagship £32 million elite sports centre after four years of planning.
The Caird Park Regional Performance Centre for Sport, which will feature a top-of-the-range indoor athletics centre, is expected to be completed by autumn 2019.
The need for such a centre was first identified almost 15 years ago by SportScotland in its National and Regional Sports Facilities Strategy.
However, after Dundee was chosen as the government's preferred site for the regional centre, a series of hiccups followed.
Setbacks included Dundee FC's withdrawal from involvement in the scheme, a change in location from Camperdown Park, and the shock prospect of a £750,000 annual tax bill.
Speaking at the sod-cutting event yesterday, Mike Galloway, the soon-to-retire director of city development at Dundee City Council said he was pleased to see the centre finally starting to take shape.
He said: "It's great we're able to see work starting on site today and see it coming to fruition.
"I think it's going to be really important for the clubs and the associations in Dundee and for the elite sports people who will have access to these facilities as they've been waiting for this."
Dundee initially bid to house a national centre, rather than the regional one, in 2013  but lost out to Edinburgh.
The capital's centre, named the Oriam, opened around a year and a half ago.
Further issues in choosing an appropriate location, as well as local opposition, caused more delays. Controversy then followed after The Courier revealed the centre would be subject to a £750,000 annual tax bill amid a Scottish Government shake-up of business rates.
The venue was eventually exempted from the tax bill, much to the relief of local officials involved in the project.
Leader of Dundee City Council, John Alexander added: "The regional performance centre will bring huge benefits for the city and our people and reflects our drive to make Dundee a better place for all.
"It is designed to support athletes in their development and will help improve the health of our population through participation in sport."
The sports centre will feature a number of new facilities, as well as upgrades to existing ones.
The athletics track currently at Caird Park is to be resurfaced and a covered spectator area added.
The recently resurfaced velodrome is to have a new area of hardstanding provided for competition, with upgraded floodlighting.
An innovative £5 million energy centre will also allow a district heating capability.
Construction company Balfour Beatty was chosen to build the centre in March.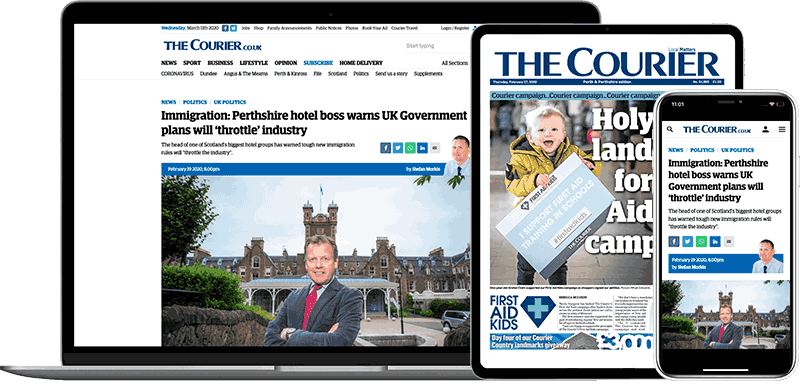 Help support quality local journalism … become a digital subscriber to The Courier
For as little as £5.99 a month you can access all of our content, including Premium articles.
Subscribe