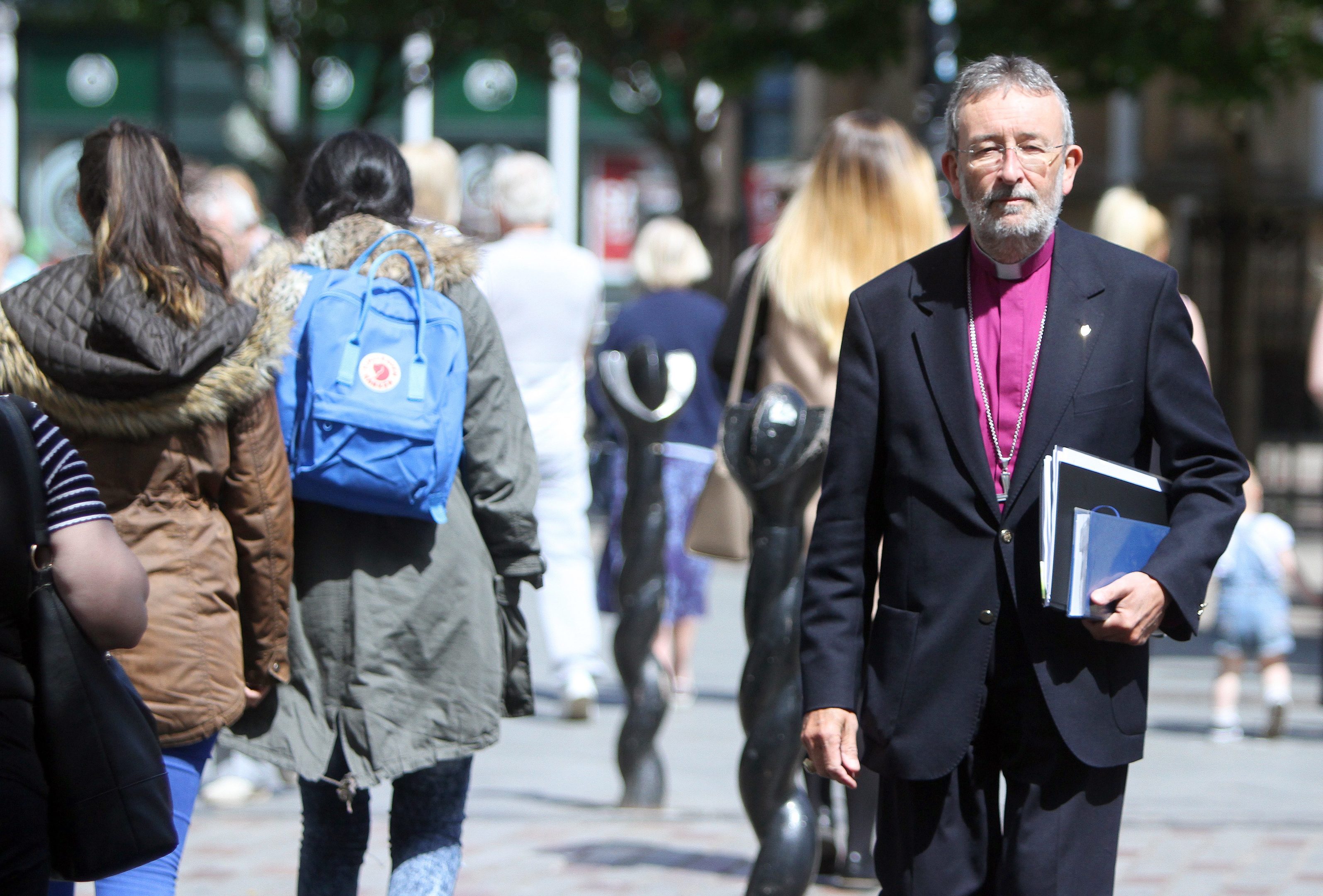 Reverend Andrew Swift has been elected as the new bishop of Brechin.
The Very Rev Swift was among the four candidates who were in consideration for the position after the retirement of Nigel Peyton last July.
Mr Swift beat Francis Bridger, Markus Dünzkofer, and Jeffrey John to be selected for the role.
Mr Swift has been dean of Argyll and The Isles since 2012, rector of Dunoon and Rothesay in that diocese since 2010 and a member of the Scottish Episcopal Church General Synod from 2011.
He moved to the church after working as a shipbuilding executive, civil service research engineer and a junior officer in the RAF.
Born in 1968 in Aberdeen, he grew up in Dunblane and studied at the universities of Edinburgh, Aberdeen and Oxford.
He said: "It is a wonderful and humbling honour to be elected as the next bishop of Brechin.
"I would like to thank the electoral synod for their trust in me and look forward very much to working with all the Scottish Episcopal Churches of Brechin to help them build up their confidence, witness and mission in Dundee, Angus, the Mearns and Carse of Gowrie.
"I am also praying for my fellow candidates in the election – thanks and blessing for them all."
The date of the service of consecration in St Paul's Cathedral, Dundee is yet to be announced.
Mr Swift has three children – Frances, 16, Peter, 19, and Eleanor, 21 – with his wife Mary, who is from Stranraer.