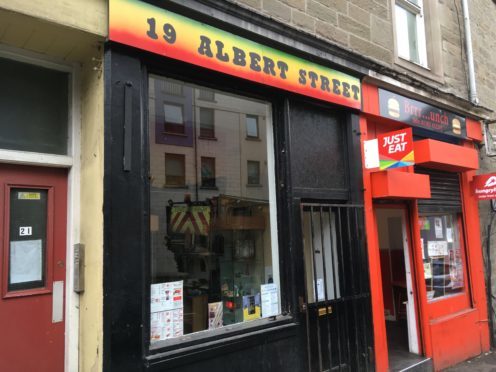 A business owner in Dundee insists he is on the right side of the law, despite selling a product resembling illegal drugs.
19 Albert Street is advertising "seedless hemp flower", which is similar in appearance to cannabis, stating it falls "below the 0.2% THC for legal requirements".
The product sold in the Stobswell business is grown in Switzerland and shipped to the UK via official customs channels, the store's owner claimed.
He is adamant about its legality, despite police pledging to "prosecute anyone found selling drugs or so-call new psychoactive substances (NPS)".
THC, the element in cannabis that produces a "high" is illegal in the UK but there are exemptions, a Home Office spokesman said.
One exemption is that the product should not be advertised to be used
for human consumption.
A perceived legal loophole allowing the sale of goods with less than 0.2% THC content does not actually exist.
The owner, who has asked to remain anonymous, said: "We are following European law so that makes what we are doing legal.
"It all comes from a legal supplier in Scotland.
"It can be used to make tea. It can be used for a number of other things."
He would not say who his supplier is because they wanted to "remain quiet".
He highlighted the health benefits of cannabis products, said to include easing epilepsy symptoms in children.
The shop opened in November last year and began selling cannabidiol products in January.
Investigations into premises that deal with legal highs are done by the police in conjunction with local authorities.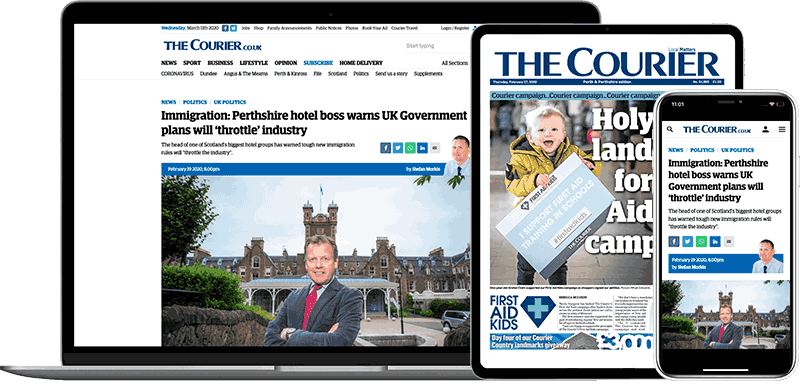 Help support quality local journalism … become a digital subscriber to The Courier
For as little as £5.99 a month you can access all of our content, including Premium articles.
Subscribe