Dundee's "biggest ever" celebration marking the end of the holiest month on the Islamic calendar welcomed thousands of people.
Some 2,500 attendees are estimated to have turned up for Eid in the Park, with music, dancing, a huge BBQ and a number of family activities bringing Ramadan officially to an end.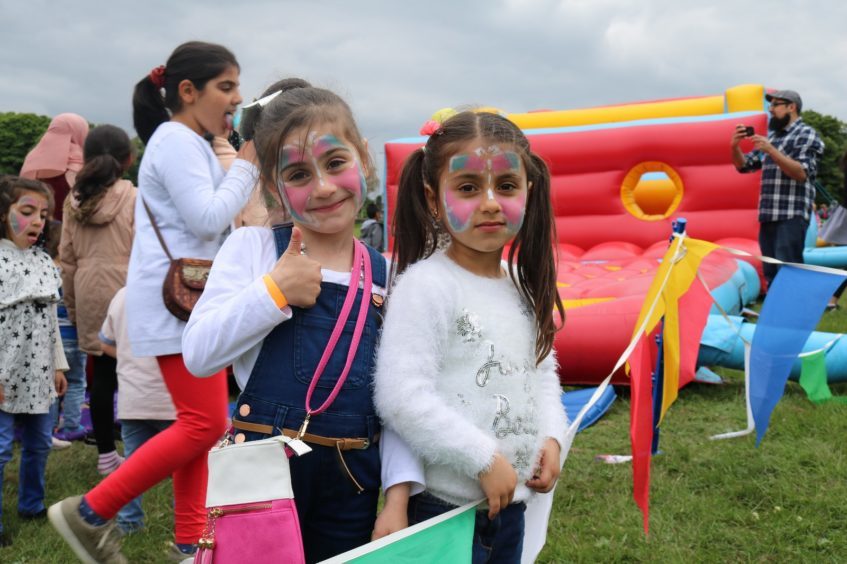 Dundonians of all ages and backgrounds were brought together along with locals from Perth, Angus and Fife for the festival at Lochee Park.
And last night organisers said they are already setting their sights on next year's Eid in the Park – which will be bigger and possibly held at a different location to accommodate its growing popularity.
Attendees to Sunday's event were also treated to the spectacle of a traditional Dabke Dance – a folk dance native to the Levant region which is performed at weddings and other big occasions.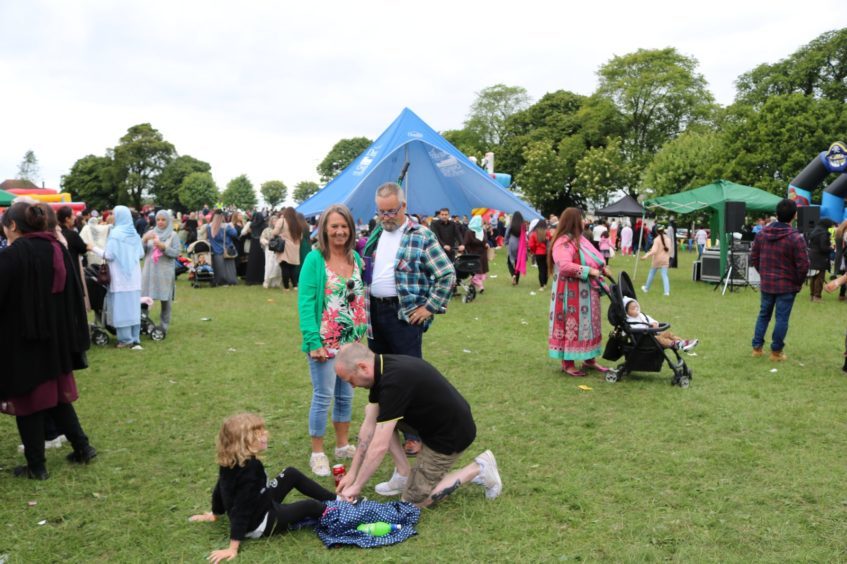 Eid in the Park was organised by the city's Yusuf Youth Initiative (YYI) and made possible thanks to the efforts of some 60 volunteers.
There was a bucking bronco, inflatable assault course, bungee run, story-telling, a show from a local magician and stalls selling Islamic clothing and offering facepainting and temporary tattoos.
Chairman of the YYI Kashif Rashid said: "Ramadan is one of the months which any Muslim will say to you, even though they have to go through a month of hunger, when it comes to the end you sense within the community that something special has come to an end.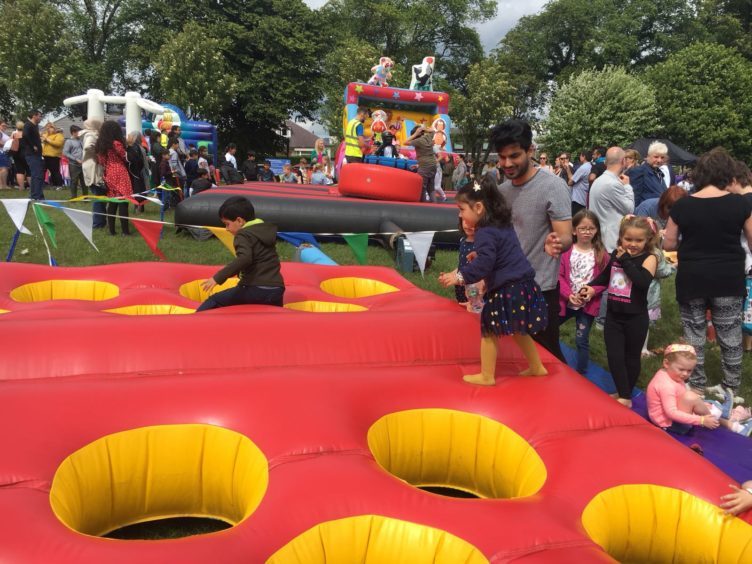 "Eid is almost a gift from God, a thing to say 'well done for your efforts'. Regardless of age or nationality it is a fantastic time.
"Eid in the Park was the biggest so far from my perspective. We are estimating we got 2,500; which was beyond expectations. Last year was (about) 1,500.
"Unlike most events, it is run purely by volunteers. We had our famous BBQ, that was run by a group of volunteers doing the cooking and serving.
"From that perspective I don't think any other event on that level does that in that way. We had the Bucking Bronco that was good. There was all ages, we had a three year old and a 45-50 year old. A seven year-old managed 136 seconds.
"We had Dundee City Council providing us with their star gazebo, a huge tent which allows everybody to congregate. Inside all the different communities were all sharing teas and coffees. It was almost like an international picnic.
"There was 'storytime' for young kids with stories from Islamic literature and then we had stalls.
"There was fantastic Islamic music running in the background keeping everybody entertained. We also had a Syrian Dabke Dance."
Ramadan, which ended last Thursday, is one of the Five Pillars of Islam, and involves weeks of abstaining from food and water.
The end of the holy month is marked by the religious holiday of Eid al-Fitr at the coming of the new moon with feasting and gift-giving. It traditionally lasts for three days.
Mr Rashid added "A lot of people came through from Perth, I met quite a few families from Forfar and Kirkcaldy. We are covering Tayside and quite a lot of Fife.
"We have always been proactive in terms of bringing the community together from a Muslim perspective. Being Dundonains there shouldn't be a barrier, we work together quite closely.
"I would also say we are Dundonians supporting Dundonians, the fact we are Muslims is almost a personal thing, that gives us the teachings to do it; but we are Dundonians and we have to look after our community.
"We had the highest turnover of non-Muslims this year. There was a lot of families there with their young ones.
"Next year the plan is more food, more rides and a bigger location with more parking.
"We were overwhelmed by the feedback that we got this year. I have to say thank you to all YYI volunteers."
The event also helped raise funds for a community centre to house the YYI's four projects: Taught by Muhammed, Future Leaders Academy, Changemakers and Youth Work.
The planned facility will be a space open to Dundonians from "all walks of life" all year round.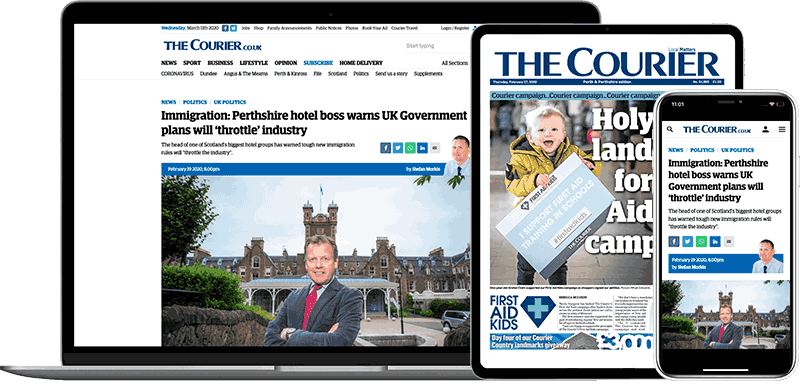 Help support quality local journalism … become a digital subscriber to The Courier
For as little as £5.99 a month you can access all of our content, including Premium articles.
Subscribe