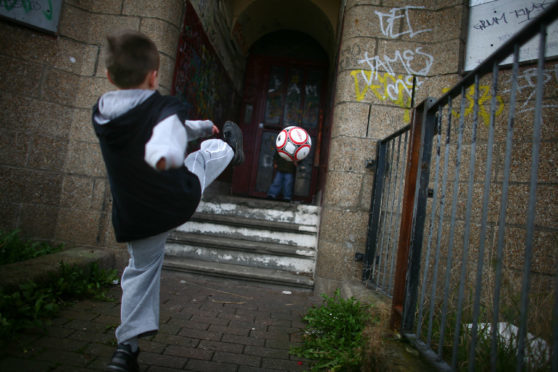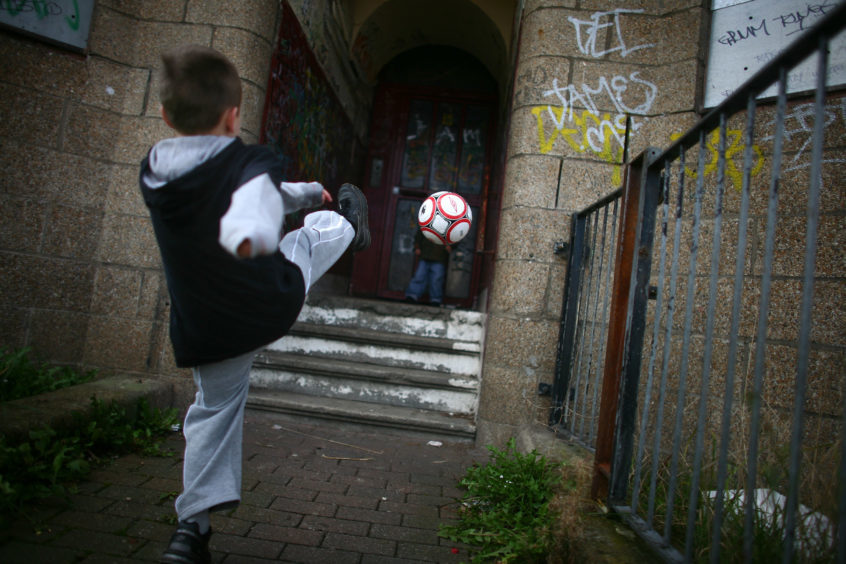 Thousands of free meals are being served to children from underprivileged families across Tayside and Fife this summer in a bid to combat "holiday hunger".
Voluntary groups are working with local councils to ensure children do not miss out over the break because they are not receiving school meals.
In Dundee, the charity Dundee Bairns is operating a full rota of volunteers who will be delivering breakfasts and lunches to around 60 projects across the city.
The deliveries are targeted at groups in schools, churches and community centres catering for primary age children in Dundee's most deprived areas.
A recent appeal for van drivers means the scheme now has four vans making deliveries.
The charity was started by former City Council chief executive David Dorward in 2014 after he left his role at the local authority.
Mr Dorward said: "Tayside Contract, who provide the school meals, provide the breakfast and lunches, and we get cereals from the foodbank."
He became aware that children who received a meal at school were at risk of going hungry during the holidays. A talk by Lindsay Graham, a Winston Churchill Memorial fellow, on the issue made him determined to start a school holiday meal scheme in the city.
He said: "We have had some unofficial feedback from schools that the pupils come back in a better place than they might have done otherwise.
"Now that we're in our third year, people know what to expect with us and we have become a part of the fabric with some people."
School doors and community centres will be open in Fife three days a week, thanks to the local authority's community food team.
Children attending play schemes will be offered breakfast on arrival, a mid-morning snack, lunch and another snack before going home.
Sessions are taking place throughout Fife, including Kelty Community Centre, Cardenden Primary School and Templehall Community Centre.
Gillespie Memorial Church, Dunfermline, is also running a Food for Families project, which will supply meals for families with school age children.
In Perth and Kinross, meals are being served at Letham Primary School, Alyth Community Wing and the City of Perth Early Childhood Centre.
It follows successful trials in eastern Perthshire in 2016.
A Perth and Kinross spokesman said: "Addressing child poverty is a key focus of our Community Planning Partnership."