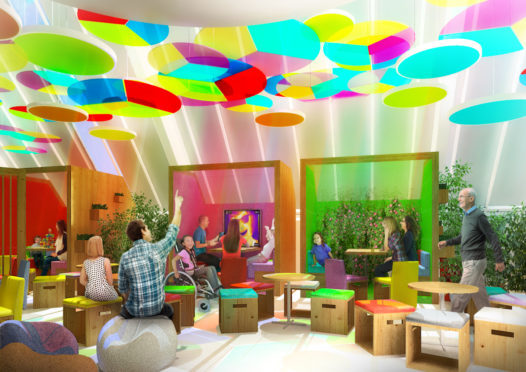 Prime Minister Theresa May will announce Dundee Science Centre is to benefit from nearly £1.5 million in funding.
The Grassmarket centre is one of six science centres across the UK to receive money from the Inspiring Science Fund, a joint initiative between the UK Government and Wellcome.
The funding is another major boost for the centre, which has recently celebrated the re-opening of its top floor following a redevelopment which doubled the upper floor space through a mezzanine extension.
This latest tranche of funding will be used to transform Dundee Science Centre into a community hub and lifelong learning resource.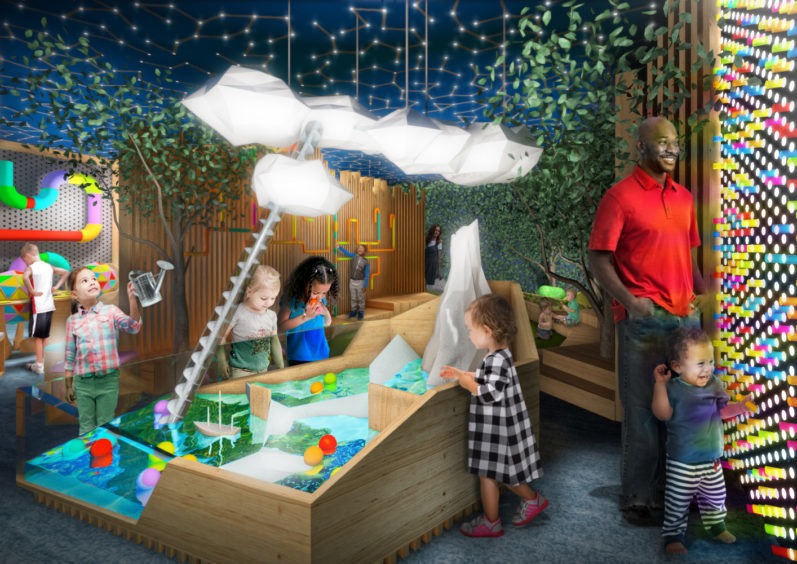 The ground floor is to be developed into a custom-built hub which will be used for a range of  events such as talks and workshops. The hub is being designed so to be more accommodating for those affected by sensory and other conditions.
The investment will also see the creation of a  new reception area, dedicated exhibition area for children under the age of seven focused on child development, a sensory zone and new exhibition space with exhibits which encourage social interactions.
The revamp of the centre is expected to be completed by 2021.
Rebecca Erskine, head of development at Dundee Science Centre said: "We are incredibly excited to build on our existing relationships with our dynamic partners and community groups and invite in new audiences who may feel as though science isn't for them to join us on a journey to truly shape and co-design exhibits, environments and programmes which are all influenced by their needs."
Chief executive Linda Leuchars said: "We are absolutely delighted to have secured this new funding which will allow us to take all the work we've done over the last 18 years to the next level.
"We are already proud to be leaders in the field of community engagement but now it's about exploring where we can take that, and really pushing the barriers of science engagement."
Paul Clancy, executive director of children and families service with Dundee City Council, said: "Dundee Science Centre's ambitious plans will play an important role our aims to tackle social inequalities and provide our children and young people with the best start to life."
Prime Minister Theresa May said: "I have announced a further £13 million for investment in six science centres in the UK, including Dundee and Glasgow, to drive innovation in science and technology.
"As we leave the EU, the UK Government is working in partnership with business, academia and the devolved administrations to create more good jobs and spread economic prosperity across the country.
"By making the most of our country's assets and the talents of all of our people, we can build a brighter future for the whole UK."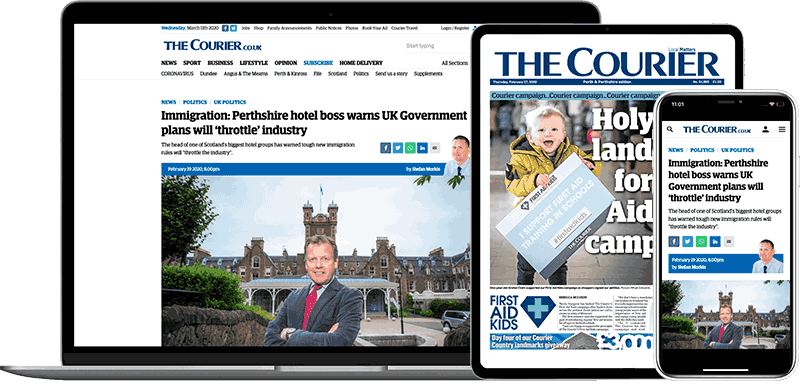 Help support quality local journalism … become a digital subscriber to The Courier
For as little as £5.99 a month you can access all of our content, including Premium articles.
Subscribe