A former Dundee bus driver has set up Scotland's first biker funeral company, featuring a trike motorcycle hearse.
Mike Devery was inspired to start providing the service following the death of a friend's son, and gave up his day job to set up the Alternative Carriage Company.
The 49-year-old has already done two funerals in just over a month and said he has had positive feedback.
Mike, from Carnoustie, said: "Bikers wouldn't really want their final ride to be in the back of a car, so I got a trike hearse custom-made.
"A friend of mine's son was killed last year and this is what prompted me to set this up, although I had had the idea floating around in my head for several years.
"I've now given up my job as a bus driver in Dundee to focus full-time on this.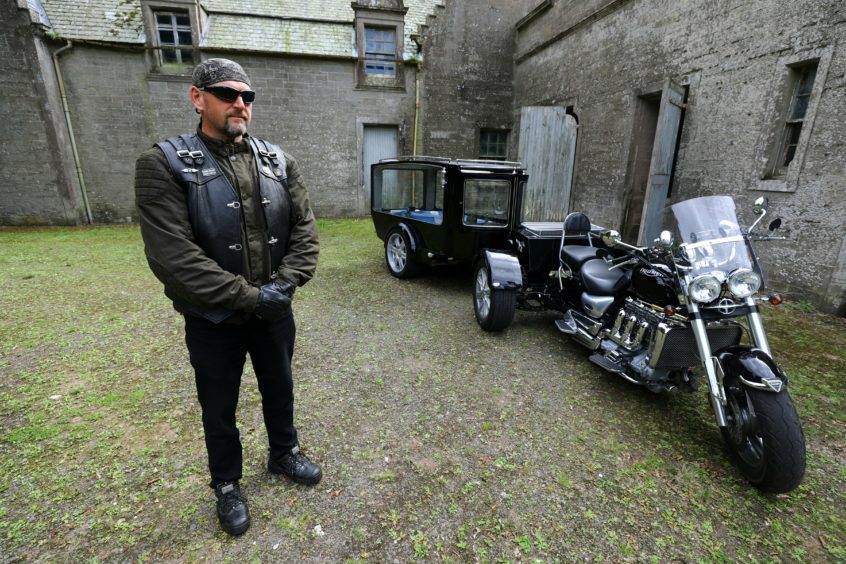 "I'm aiming to provide this service all over Scotland to anybody that wants it, it doesn't have to necessarily be bikers.
"I've already done two funerals, one in Fife – a journey from Cupar to Kirckaldy – and one in Greenock.
"It was an honour, and the trike hearse was well received."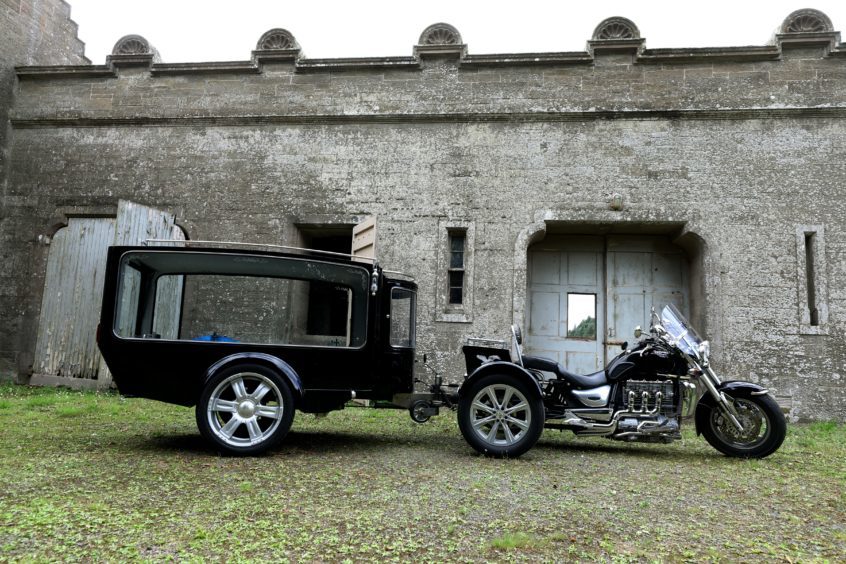 Mike is a biker himself, starting out when he was 16 by buying a scooter and then moving on to motorbikes.
When his daughter turned eight, she was keen to go on the back of his bike – however, this was deemed too dangerous and Mike got a trike motorcycle instead.
He added: "That's how I got into trikes. You can't really fall off them, so it was a way for my daughter to get involved.
"She's 20 now but I'm still into trikes. I've been a biker since I was 16 as I lived in the countryside and it was the easiest way to get around.
"On one hand I hope there won't be a massive demand for my service because it's always tragic when there's a death, but the service is here for those who want it."
Mike will be attending the Baxter Park car show on Sunday between 10am and 4pm, where he will be available to answer any questions.