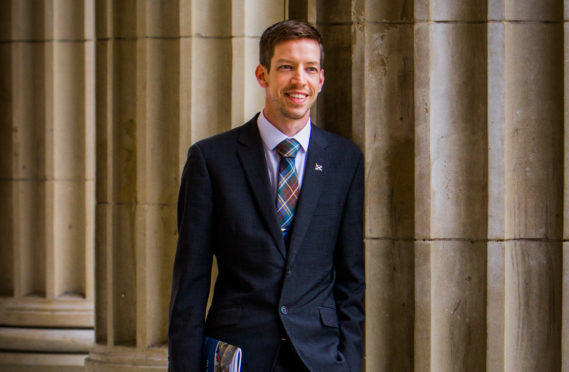 Money promised for a Tayside economic stimulus package might have to plug funding gaps brought about by Brexit, it has been warned.
The long-awaited Tay Cities Deal, a package supposed to bring about 15,000 jobs in Dundee, Perth, Angus and North Fife in the next decade, is still to be signed off by the UK and Scottish governments.
As much as £1 billion is to be invested into the local economy, with money promised from both governments.
More than £51 million of European Union funding has helped kick start 112 projects across the Dundee City area.
Further monetary commitments from programmes like the European Regional Development Fund – which has provided money for the city's new train station and the V&A building – would unlikely to be continued when the UK exits the EU in March 2019.
Both Westminster and Holyrood were initially expected to plough equal amounts of money into the Deal, but Conservative peer Lord Duncan has already admitted the UK government "would struggle" to meet a 50-50 spending commitment.
Dundee council leader John Alexander insisted the package had been submitted to both the Scottish and UK governments without "delay", when questioned why it has yet to be agreed by councillors earlier this week.
He said: "It is unfair that Brexit, which the city did not vote for, is going to have a detrimental impact on the Dundee and Tayside economies.
"The whole Brexit process has been a shambles and we are left dealing with the repercussions.
"We will still be dealing with the impacts and repercussions long after I retire.
"We have just produced a report showing how unemployment locally is coming down, how the economy is starting to improve, but this will all be affected by leaving the EU and will inevitably have an impact on the local economy.
"The Tay Cities Deal can offset some of that impact — it shouldn't have to, but it can.
"We have to, and we will, create new investments in Dundee and the wider economic area, and the Tay Cities Deal will allow us to do that.
"We are trying to change the local economy for the better, the city is trying to diversify and we are not putting all of our eggs in one basket, so to speak, with this deal.
"Implementing the Tay City Deal will protect the economy from dips, there will be dips and Brexit will be a large one, but the deal can help the local economy remain resilient to these.
"If the deal is only used as a 'plug' for the shortfall in EU money, it would be a wasted opportunity."
A similar investment programme for Edinburgh and the surrounding Lothian areas was signed off by prime minister Theresa May earlier this month.
The Tay Cities Deal board was supposed to meet this Friday, but was postponed until September – prompting worried calls from some board members there was nothing new to report.
Dundee City Council has already warned even the "softest" of Brexit options would have a detrimental impact on the local economy.
A cross party group of city members has been established to gather further facts about these impacts, which recently held its first meeting.
Labour representative Councillor Michael Marra said: "I worry the window is closing.
"Negotiations are reaching their peak and we risk being in the position of standing shouting from the outside of a knife fight between two branches of the Tory party.
"In London, Mayor Sadiq Khan has taken the decision to look at how the city's economy can remain resilient to Brexit – how it is going to manage potential medicine and food and material shortages.
"Should we not now be putting more of our focus on resilience?"
Labour group leader Bailie Kevin Keenan added: "I think the Tay Cities Deal might help this resilience.
"It might just plug the gap of course, but we need to keep up the level of lobbying."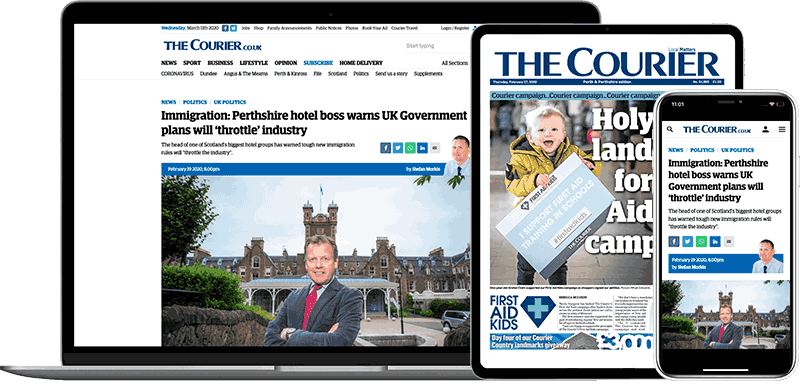 Help support quality local journalism … become a digital subscriber to The Courier
For as little as £5.99 a month you can access all of our content, including Premium articles.
Subscribe