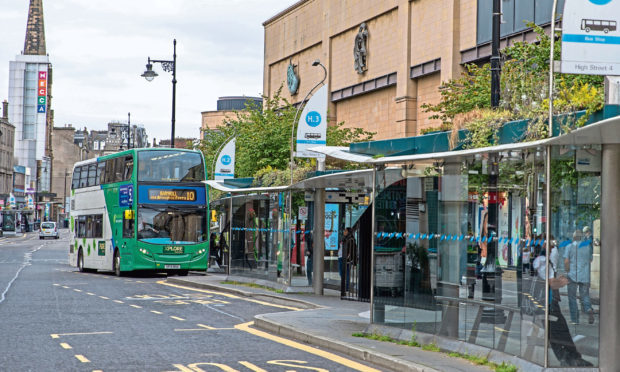 Buses were withdrawn from service for a second night running last night after objects were thrown at vehicles.
Xplore Dundee previously hit out at the "senseless danger" caused by people throwing missiles at its buses which led to two services being halted in the north-east of the city on Monday.
The buses were again withdrawn on Tuesday following what was described as "dangerous anti-social behaviour".
The 9/10 (outer circle) and 33 (city centre to The Crescent) services were pulled due to vehicles being repeatedly hit by objects thrown from Lothian Crescent in Whitfield.
Drivers say they have frequently encountered trouble from gangs of youths hurling stones in the area.
A statement on the Xplore Dundee Facebook page said: "Regrettably, services 9/10 and 33 had to be withdrawn from Lothian Crescent in Whitfield.
"We cannot stress enough the sheer senseless danger of hurling missiles at a moving vehicle," the statement went on.
"While we apologise for any inconvenience such diversions may cause, the safety of our passengers, pedestrians and other road users is a core priority."
A police spokesman said: "Police Scotland received a number of calls yesterday evening regarding a large group of youths on Lothian Crescent causing disturbances, climbing on construction equipment and attempting to vandalise items in and around the immediate area of the new school.
"There were also reports of stones being thrown at buses and passing traffic.
"It goes without saying this type of behaviour is completely unacceptable.
"We must again ask parents to ensure they know where their children are and what they are doing, and to impart to them the dangers of this type of reckless behaviour."
North east councillor Brian Gordon said he was dismayed to hear about the latest attacks on drivers.
He said: "I am not aware of it being a problem for some time. As far as I was aware it had calmed down.
"However, if youths are doing it again then they don't understand the risk to passengers and drivers.
"The drivers have got a hard enough job trying to concentrate on the road without this happening. It's sad they see this as fun.
"I hope the police will step up their patrols in that area to make sure it doesn't become a problem again."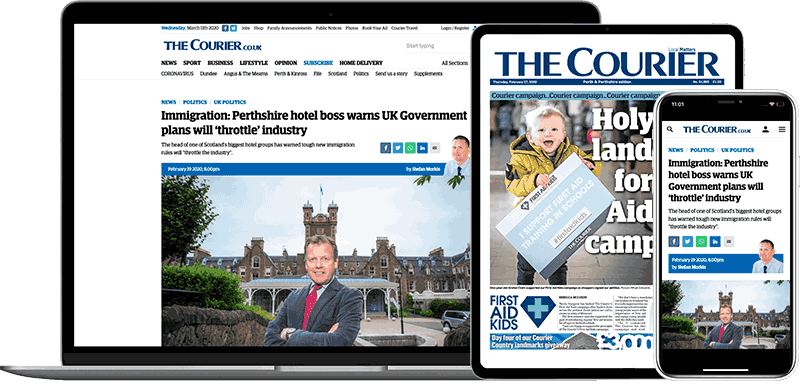 Help support quality local journalism … become a digital subscriber to The Courier
For as little as £5.99 a month you can access all of our content, including Premium articles.
Subscribe