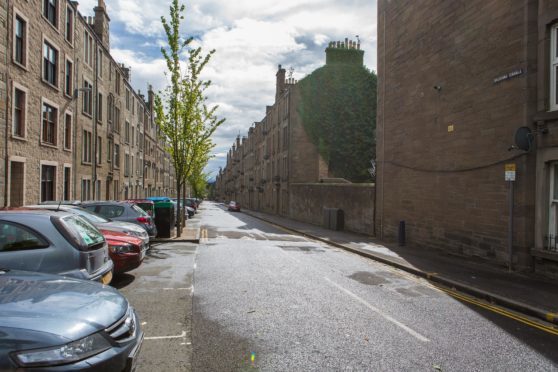 A 41-year-old man was arrested after a disturbance in the early hours of Tuesday morning in a residential Dundee street.
Police officers attended at Baldovan Terrace following an incident within a flat in one of the tenement blocks at around 4am.
The man will be reported to the Procurator Fiscal in connection with a number of offences, which have not been specified by the authorities.
Residents said they were woken up by shouting and saw a large police presence in the area, including a police car and three vans.
Gary McDonald, who lives in one of the flats overlooking the scene of the incident, said: "I woke up at around 4am and heard someone screaming 'I'm not a violent man' over and over.
"There was also loud banging coming from inside the police van. I went down to see what was going on and saw lots of police around.
"It was all quite strange as it's normally fairly quiet here. A woman's car was also damaged at some point."
Another resident, who did not wish to be named, said she was left frightened by the incident.
She added: "I didn't know what was going to happen.
"All I could see were loads of police officers and a man was shouting and saying he wasn't violent.
"He was saying things like 'you haven't read me my rights' and shouting 'are there any witnesses?' It was quite scary to witness something like that happening at 4am in your street.
"The place was swarming with police officers."
Other witnesses said they saw police going in and out of the tenement block several times.
A police spokesman said: "Police Scotland arrested a 41-year-old man in Baldovan Terrace, Dundee, shortly after 4am on October 2 following an incident within a flat.
"He was charged with a number of offences and is to be reported to the Procurator Fiscal in due course."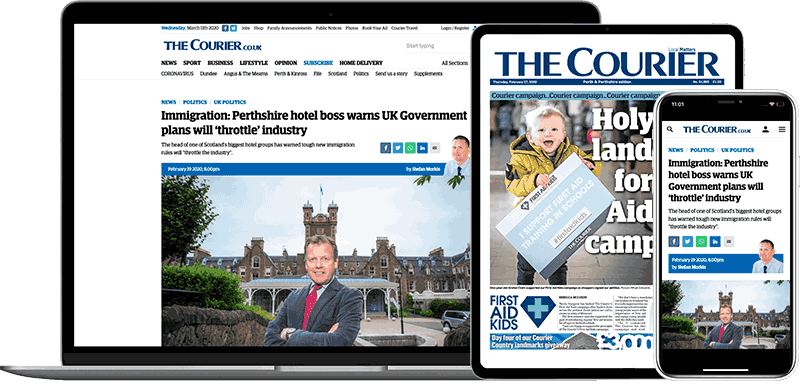 Help support quality local journalism … become a digital subscriber to The Courier
For as little as £5.99 a month you can access all of our content, including Premium articles.
Subscribe