Dundee has been selected alongside street art hubs in Italy and Spain as one of the cities to feature in a European competition.
Travel the Wall will see artists from Dundee submit any of their spray paint art work on Mary Ann Lane with the winner bagging a trip to Barcelona.
The alley, near to Dundee Bus Station, contains a designated "free wall" where anyone can go to paint, mirroring spaces in cities across the world.
Artists in Parma and Aberdeen will also compete on their respective "free walls" for a trip to the Catalan capital, while those in the Barcelona will compete for a trip to Scotland or Italy.
The competition is being organised by international project Wallspot, a body which promotes collaboration between street artists in 18 countries worldwide.
Dundee's involvement is being orchestrated by OpenClose, a project which has seen neglected spaces around the city transformed by artwork.
Russel Pepper, a PhD student who set up OpenClose, described the competition as "awesome".
He said: "As far as I know, this is the first time Dundee has worked with other cities in Europe.
"It's a great opportunity for artists to showcase their work and make contacts. Barcelona is such a cool city and is huge on street art."
Those entering must have painted their work between January 1 and October 28 this year.
They are then required to upload pictures of the art on to the Wallspot website before a public announcement of the winners on November 5.
The winning artists will get to travel to Barcelona with flights, airport transfers, accommodation and spray cans all paid for.
Mr Pepper said the competition will only add to the city's growing street art scene.
He said: "I really think the street art scene is going to explode here soon.
"You can see things developing all the time.
"There are places such as community centres and private businesses getting involved. It's really taking off."
It comes just a month after it was revealed a tenement building in Stobswell is to feature one of the city's largest murals.
The four-storey high building on Cardean Street, which is owned by Hillcrest Housing Association, will be painted once a design is agreed. For more information, visit www.wallspot.org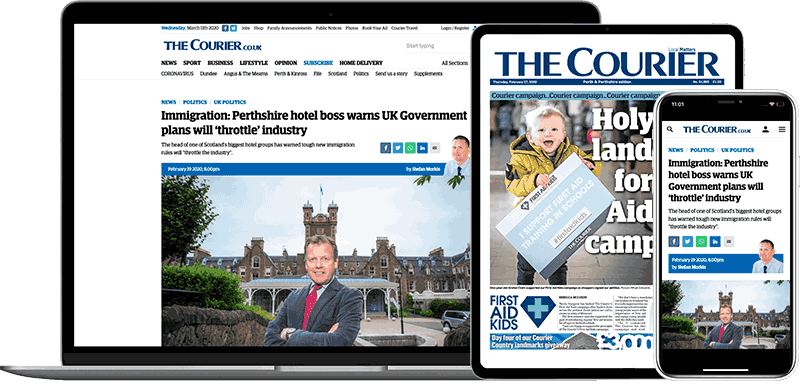 Help support quality local journalism … become a digital subscriber to The Courier
For as little as £5.99 a month you can access all of our content, including Premium articles.
Subscribe