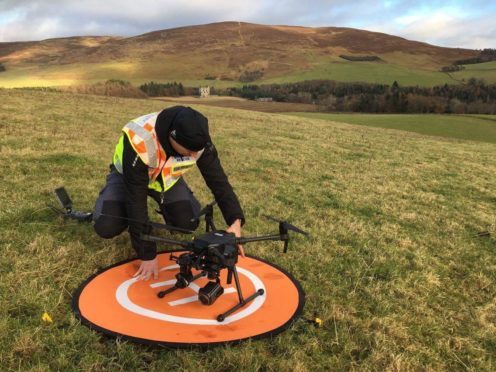 The advent of drone photography has been as big a boost to search and rescue missions as dogs, a new rescue service has claimed.
The newly ratified Search and Rescue Aerial Association Scotland (SRAAS) claims the use of aerial photography is one of the most significant developments in mountain rescue since the dogs were introduced in the 1960s.
Drone technology has already been used by the Tayside Mountain Rescue team for the past 12 months, with three of their members trained to use it.
Team leader Stuart Johnston said although incredibly useful in risky situations, no one tool was better than the other when planning rescue missions.
"We have used drones and aerial photopragy for the last twelve months, with three of our members trained to pilot the equipment.
"Drones are very useful on search missions, in particular when the weather is bad or if the terrain we are searching is treacherous.
"They are extremely valuable and can help speed up operations.
"Like all assets though – weather animal or technological – they do have their limitations. They can be weather-dependant.
"When used in connection with other tools together is what works best."
In 2017 and into 2018 Scottish Mountain Rescue carried out a feasibility study to look at how drones – which are also known as Small Unmanned Aircraft or SUAs for short – could help in search and rescue operations.
SARAA-Scotland, which is affiliated to Scottish Mountain Rescue, has now put in grant applications in a bid to buy more drones but it is always on the lookout for businesses or individuals to sponsor them.
Chairman Dave Wright, said: "We will be recruiting people to fly the drones who are already mountain rescue team members – people with a search and rescue background who can look after themselves out there.
"It's now a case of getting the funds to buy the kit we need, distribute it and train the members and at the start of next year it's hoped we will have six pilots being trained by Flyby."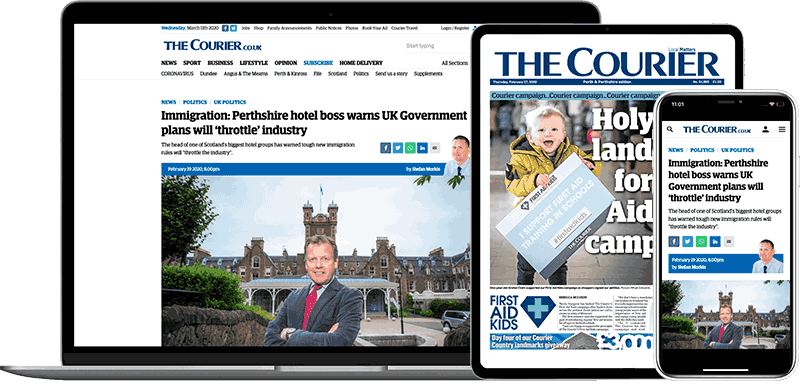 Help support quality local journalism … become a digital subscriber to The Courier
For as little as £5.99 a month you can access all of our content, including Premium articles.
Subscribe