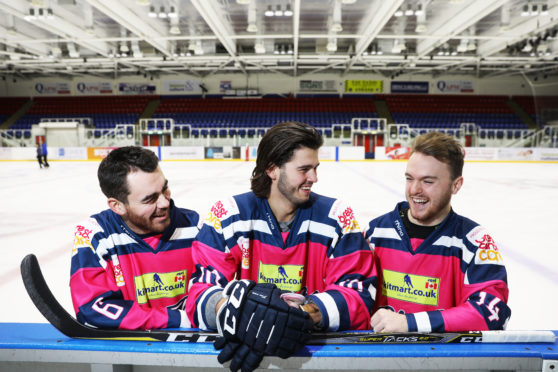 Dundee Ice Arena is to be tickled pink this weekend to support breast cancer care.
The Dundee Stars will be kitted out in a limited edition bright pink jersey for their match against Belfast Giants at the ice arena on Sunday.
Pink The Rink will raise money and awareness for Breast Cancer Care Scotland, with volunteers from the charity attending Sunday's game with collection buckets and information stalls.
The special one-off tops, which will be worn by players during the Elite League game, will not be available for purchase from the club shop, meaning Stars fans looking for one will have to bid for it during an auction to be held at the end of the first period.
Elliot Shaw, Dundee Stars' commercial manager, said: "The whole Pink the Rink idea is a tradition which has grown over the last few years in ice hockey and this is the first time we will be doing it with the Stars.
"Sunday's event will raise awareness and vital funds for Breast Cancer Care Scotland and the disease in general.
"At our game against Belfast Giants this Sunday our players will be wearing our limited edition pink jerseys which will be auctioned off at the end of the first period and volunteers from the charity will also be there on the night with collection buckets.
"The tops are super exclusive, you won't be able to buy replicas of these jerseys anywhere, so if you want one you have to bid for one.
"Dundee Stars are a community club, we are always looking for new ways to give back to our communities and those who help with the club and support charitable causes."
This weekend's event is the latest in a number of charitable works carried out by the Dundee club.
In December, the annual Teddy Bear Toss will take place, which sees fans lob toys on to the ice once the first goal has been scored.
The bears are then quickly collected before being donated to local children and hospitals in time for Christmas.
Canadians started the now world-wide tradition, which occurs at ice hockey games including Britain's Elite League, the Canadian Hockey League and the NHL.
In February next year, the Stars will also take part in their annual charity game, which will once again see limited edition jerseys being worn by the players to be auctioned off.
Proceeds from February's event will go to Dundee Association for Mental Health.
Face-off for Sunday's match against Belfast is 5pm, with tickets available on the Stars website.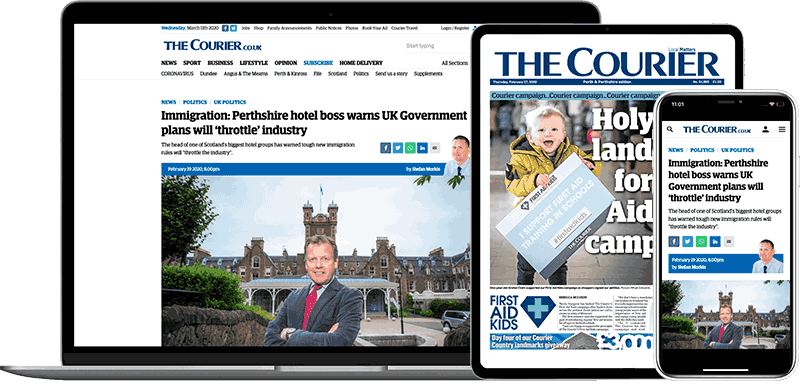 Help support quality local journalism … become a digital subscriber to The Courier
For as little as £5.99 a month you can access all of our content, including Premium articles.
Subscribe