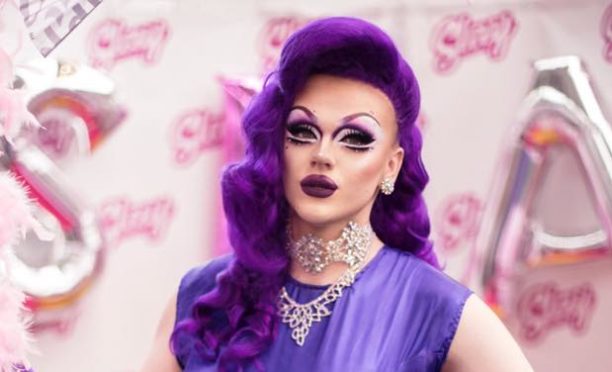 Glamour and goodwill was on the bill at a fundraising event in Dundee as some of Tayside's most outrageous drag queens put on a show in aid of needy families.
The Drag for Rag show at the Dusa student union was hosted by the exotically named and even more gorgeously attired, Ellie Diamond, Natalie Caramelli, Buttercup Buffay and Saturn.
Dusa's charity arm Raising and Giving (Rag) has dedicated this academic year to raising money for the Dundee Foodbank.
Revellers were treated to a night of comedy, costumes and lip-syncing courtesy of the four hosts and a games segment led by the lovely Ellie Diamond got the crowd on their feet.
Liam Clarke, a Dundee University Jewellery Design graduate, performs as Saturn and said the show was a great way to give something back to the city.
He said: "It's a strange full circle moment, because the Union is not only where I'd go on many a night out as a student, but it's right next to Duncan of Jordanstone College of Art and Design, the place where Saturn was born.
"Drag pulled me through fourth year as the main inspiration for my collection. It's great to perform at a venue that's so well recognised and known to all of Dundee, especially when it's also for charity."
Proceeds from the night will be added to the £3,000 already raised through events such as a 55-hour radio marathon, Sober for October and a Rag book fair.
A Dundee Foodbank spokesman said: "We'd like to add out sincere thanks to all those at Dusa. We're delighted to be the nominated charity of the year and all the monies raised will support our work to ensure no individual or family in Dundee goes hungry."
The event comes after Dundee Foodbank had to appeal for more donations following a "worrying" rise in demand for its services.
Bosses fear demand will grow as the temperatures drop and clients find themselves having to fork out more to try to stay warm.
Foodbank manager Ken Linton said: ""We don't really know the reason for the increase but we are aware that many of these parcels are going to low income families.
"This is a very worrying situation which we fear will get worse as the weather gets colder and people have to make the choice between feeding their families and keeping them warm."