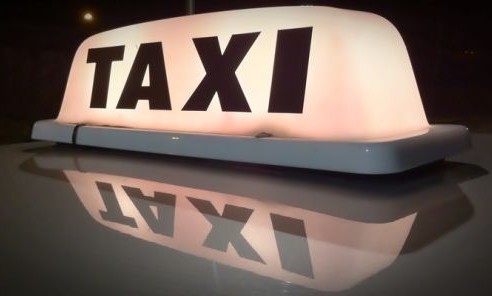 A Dundee taxi driver's licence is at risk after he allegedly used a dating site to offer sex in his car.
A listing on the FabGuys.com site included pictures of the driver with his taxi badge. It also said he can "always be found" at the rank by Dundee Railway Station and that his taxi could be used for sex.
The driver in question claims not to know about the website but refused to answer when asked if he denies making the post.
A Dundee City Council spokesman confirmed a complaint about a driver has been made. The spokesman added the complaint has been passed to Police Scotland.
The profile has been taken down but The Courier has seen images taken of the page. It included a mobile phone number and nude photos of the man, many of which have the driver posing with his council-issued taxi licence.
It then lists a number of sexual activities he enjoys.
Using the username taximan2, the page said he would "prefer quick meets either outdoor or in my taxi".
It also states encounters can take place in his home and that he is 52 years old.
>> Keep up to date with the latest news with The Courier newsletter
The concerned reader who sent the images to The Courier said "taxi drivers are put into a position of total trust, this driver in particular has broken trust when he is advertising such sexual activity".
The council spokesman said: "We have received a complaint and this has been passed to Police Scotland."
A Police Scotland spokesman said: "Where allegations of criminal behaviour are passed to us they will be investigated and dealt with appropriately. If no criminality has taken place, matters relating to fitness to hold a licence rest with the issuing authority."
When approached for comment via the number given in the profile, the driver said he "has no idea" about the website, adding that the conversation was "disgusting".
He then hung up when asked if he denies having anything to do with the Fabguys post.