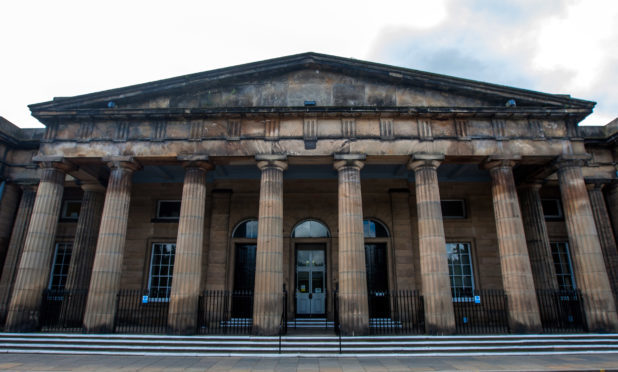 A man who claimed he feared he was to be executed in a state-sponsored assassination has escaped punishment after he admitted making death threats.
Barry Davidson left his parents "crying and begging for help" after telling them he was a target for assassination by the Dutch Government.
The 41-year-old, who had returned home unannounced from working in information technology in Holland, said he feared for his life.
Davidson also claimed he was being followed and the bizarre episode culminated with him threatening to kill his own mother and stepfather.
He admitted making violent threats towards Linda and James Jeffrey, both 65, at their home in Guildtown, between March 29 and 31.
Depute fiscal Carol Whyte told the court: "He is usually resident in Amsterdam. He arrived at his parents' home unannounced on March 28. During the evening the complainers thought their son was behaving increasingly strangely.
"He appeared to be watching a blank screen on television as if he was watching something. He stated a bus driver was a policeman who was following him and that e-cigarettes had poison and drugs in them."
The couple went out for a period and when they returned they discovered Davidson had hurled food at the walls and left several pans to burn out on the cooker.
He repeatedly challenged his stepfather to fight and told him "your father was a war criminal".
Davidson told the couple: "I'm going to kill you both. You won't be here tomorrow."
Ms Whyte said: "Mr and Mrs Jeffrey were in constant fear they would be harmed or that their house would be burnt down. They were exhausted by this constant behaviour and contacted police.
"When police officers arrived they found Mr and Mrs Jeffrey crying and begging for help.
"Officers formed the view the accused was under the influence of alcohol but was not drunk."
Davidson, from Perth, represented himself in court and said: "I had a particularly stressful period in the Netherlands and that led to some difficulties when I came home.
"There were some difficulties when I came back and there was an argument.
"I deeply regret my actions.
"I've never been in trouble before and I don't have any mental health issues. I just wish to put this behind me.
"I really just want this episode to be over and to get on with my life," he said.
He told Perth Sheriff Court yesterday he had stayed out of further trouble, was working full-time and had rebuilt his relationship with his parents.
Sheriff William Wood admonished Davidson, of Foundry Court.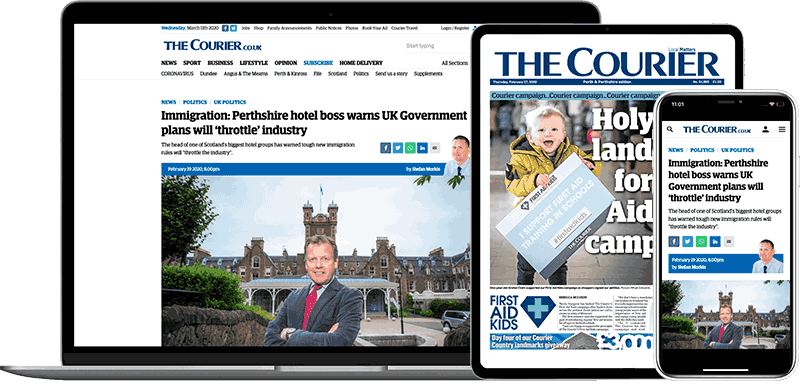 Help support quality local journalism … become a digital subscriber to The Courier
For as little as £5.99 a month you can access all of our content, including Premium articles.
Subscribe