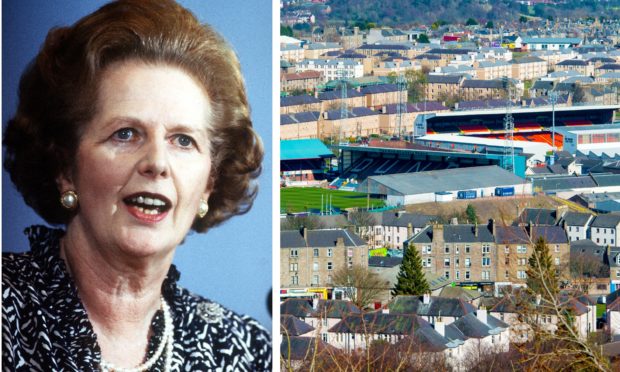 The Margaret Thatcher government wanted Dundee's football clubs to consider sharing a stadium in the wake of the Hillsborough disaster.
Tory ministers discussed the ground merger to advance the phasing out of terraces following the Taylor Report into the tragedy, in which 96 fans died.
Newly-released government documents reveal Scottish Secretary Malcolm Rifkind's concern that football clubs north of the border would struggle to meet the inquiry's demands for all-seater stadia.
A letter dated March 1990 showed he tried to secure them an extra five years for implementation.
The soon-to-be Defence Secretary also told cabinet colleagues: "The Taylor report may encourage a study of the potential for ground sharing by the two Dundee clubs, Dundee and Dundee United."
Clubs in Scotland could not be legally forced into the facilities change, but the majority of Margaret Thatcher's cabinet wanted a new UK-wide system.
Aberdeen FC was the only top flight team to boast an all-seater stadium at the time, while Rangers were in the process of redeveloping Ibrox.
Mr Rifkind said: "The authorities regard them (Scottish clubs) as having even greater problems in meeting the Taylor timetable in view of their slim financial resources and suggest an extension of five years to the Taylor timetable for these clubs."
The former Edinburgh MP added that he accepted it would cause "difficulties" in England and Wales due to the "different safety standards", but that "my assessment is that the authorities are genuinely anxious to implement the recommendations on an adjusted timescale and that we would face major problems in seeking to impose the Taylor timetable."
In the end, however, clubs in Scotland agreed to the deadline of August 1994 for the introduction of all-seater stadiums, a move which left several facing significant financial pressure.
The Dundee rivals have since held talks to consider ground-sharing, but the idea has never progressed.
The Dark Blues plan to build to a new 15,000-seat arena next to Camperdown Park.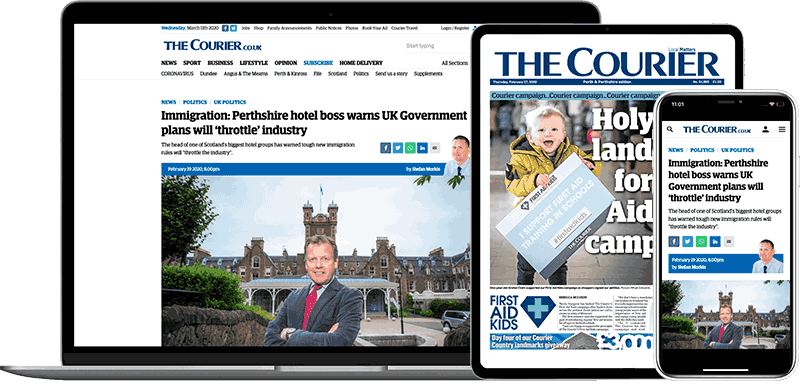 Help support quality local journalism … become a digital subscriber to The Courier
For as little as £5.99 a month you can access all of our content, including Premium articles.
Subscribe