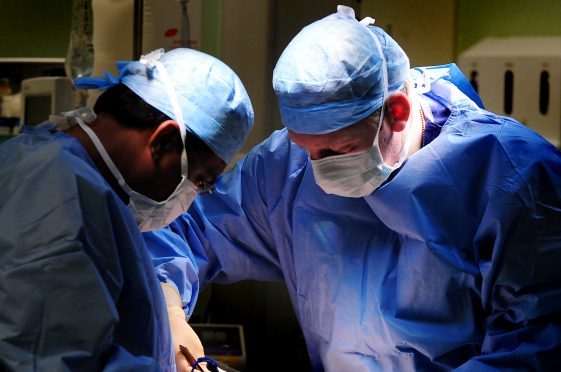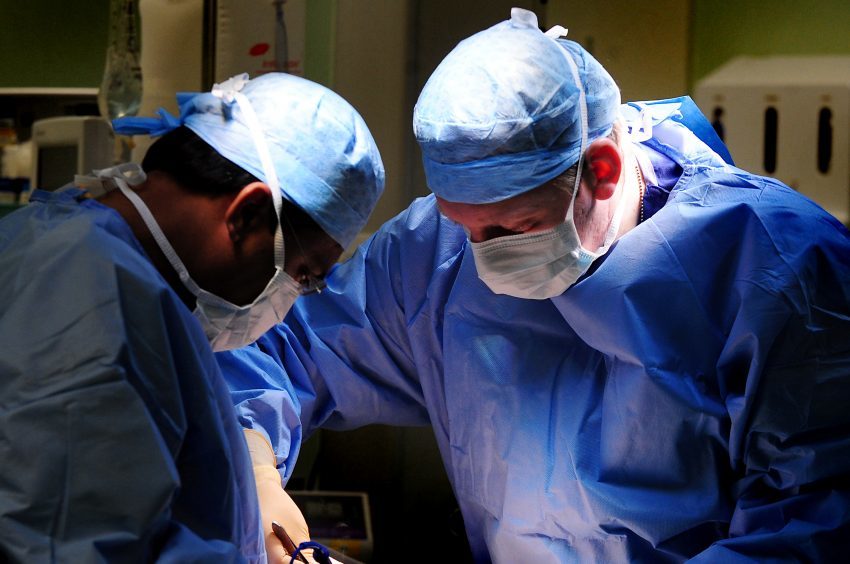 Health chiefs have been urged to act over the "shocking" number of Tayside residents forced to have a body part amputated as a result of diabetes.
NHS Tayside carried out 521 amputations linked to the condition over the past five years, the second most recorded by any Scottish health board, and saw a rise of 30% over the period.
Nearly 50 people had a leg amputated in the region last year as a result of diabetes, the highest on record for five years, and a further 73 lost a toe. Others were forced to have arms or fingers removed by the health service.
It comes amid repeated warnings of a worsening obesity crisis, with more and more patients being treated for diabetes as a consequence.
Mid-Scotland and Fife MSP Liz Smith labelled the figures as "shocking" and urged the Scottish Government to do more to combat the "growing public health emergency".
She said: "Obesity is one of the biggest challenges facing our NHS and is the second largest cause of cancer.
"The number of Type-2 diabetes sufferers has spiralled over the past decade and this is now being seen in the number of amputations taking place at Tayside.
"The fact hundreds of people each year are having to go through the trauma of limb amputation shows just how serious a problem this is.
"We need to see all agencies working together to ensure the vital health education messages are getting through, especially to children, and that personal responsibility is brought front and centre.
"If this doesn't happen, our NHS is going to struggle even more severely in future, and lives will be badly limited in the process."
Across Scotland, around 10 patients a week are forced to have legs, toes, fingers and arms removed on the NHS as a result of diabetes.
Since 2014, 2,578 amputations have been carried out and in the first nine months of this year, a further 350 were recorded, though that figure is expected to be higher given not all health boards have processed this year's information yet.
A Scottish Government spokesman said:  "We support a number of initiatives that improve the awareness of diabetic foot care, reduce the number of people developing avoidable ulcers and prevent the risk of limb amputation."
Dr Christopher Schofield, lead clinician for diabetes in Tayside, said: "All clinicians agree that the loss of a limb is a life changing event and our aim is to continue to reduce the number of these that occur.
"It is estimated that 80 percent of amputations are preventable and most are preceded by a foot ulcer. Robust risk assessment, foot education and rapid referral into the foot specialist multi-disciplinary services are all key to this.
"NHS Tayside has this system in place.
"We must not forget that some amputations are life saving and therefore unavoidable. The current prevalence of lower limb amputation in Tayside is 1.3 percent of all patients with type 1 diabetes and 0.7 percent of all patients with type 2 diabetes having had this operation at some point in their life.
"This is very close to the national average of 1.1 percent of patients with type 1 diabetes and 0.6 percent of patients with type 2 diabetes in Scotland.
"The prevention and remission of type 2 diabetes is high on the agenda for NHS Tayside and strategies for this are being developed. This is because those in remission, or with very good control are less likely to develop complications.
"Those with established type 2 diabetes and this with type 1 diabetes can reduce their their risks of amputation with tight blood sugar control along with good treatment of cardiovascular risk factors such as blood pressure, cholesterol and cigarette smoking."