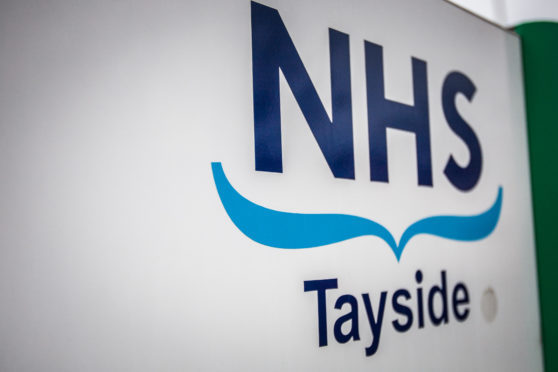 Health chiefs in Tayside have defended "alarming" spending on private security services amid concerns over spiralling costs to protect disused and derelict sites across Scotland.
NHS Tayside has given £1.1 million to private security firms over the past five years, more than any other health board in Scotland outside of Lothian, Lanarkshire, and Greater Glasgow and Clyde.
Neighbouring NHS Fife and NHS Grampian spent no money at all on security services over the period, maintaining all security personnel are directly employed by the respective boards.
Ayrshire and Arran, Borders, Orkney and Shetland also came out with a clean bill, while Forth Valley refused to provide the information requested under Freedom of Information legislation.
Tayside is one of six health boards spending money on outsourced security and opposition politicians have accused Scottish Government ministers of hypocrisy for their use of private companies in the NHS.
Mid-Scotland and Fife MSP Murdo Fraser, who also serves as the Scottish Conservatives' finance spokesman, said: "The fact that so much money has been spent on private security over the past five years in NHS Tayside is alarming.
"The SNP never stops talking about how it despises the use of private companies when it comes to our NHS. Yet here we see, under its watch, spiralling costs when it comes to private security firms.
"It's another example of the SNP saying one thing to please its supporters but doing quite another in government.  Of course, these firms provide a valuable service to health boards and keep patients, staff and taxpayer-owned property safe.
"But it's clear from this research that some major health boards don't need to use private firms, which shows this is a choice rather than a necessity."
NHS Tayside defended the level of spending, arguing it has "one of the largest board property footprints in the country".
A spokeswoman said: "Similarly to other large organisations, we have security arrangements in place at a number of sites to keep the premises safe and minimise the risk of damage, unauthorised access and theft.
"The security arrangements include key holding services, alarm responses and the use of security guards.
"This means security staff are available to visit and access sites, secure property and patrol areas when required, for example if a security alarm is activated.
"These measures mean NHS Tayside sites and equipment are protected for patients, visitors and staff."​
Private security spending across Scotland has increased year on year since 2013 to a high of more than £3.9 million in 2018, taking the total cost for the past five years to £16.5 million.
A Scottish Government spokesman said: "We encourage all health boards to commit to supporting appropriate action against anyone who assaults a staff member, including criminal proceedings where appropriate."
"The majority of NHS services are provided by permanent NHS staff working on NHS contracts at NHS rates of pay."