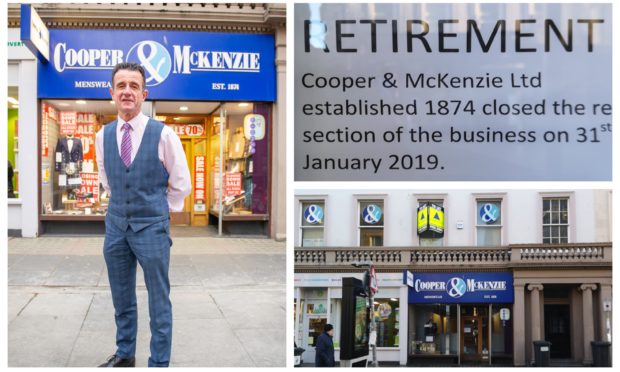 One of the best-known shops in Dundee has closed its doors for good.
Cooper and McKenzie on Reform Street, which has been a fixture in the city centre for 145 years, has closed as owner Grant Mitchell begins his retirement from the retail sector.
The menswear clothing store is being put up for let following a major sale throughout January.
It closed its doors for good last Thursday.
Mr Mitchell said he had always planned to step down at this point in his career.
Speaking in January ahead of the closure, he added: "As they say in business, nothing is forever – it was always my intention to stand down from retail at this stage.
"I'm retiring from menswear and going into pastures new with other business interests.
"It's another chapter in my life. I will be going into developing property and the retail section of the business will close.
"The registered company of Cooper and McKenzie will continue in operation after January 31 and onwards.
"It is simply a tweak in the structure of the company which is set to take place with the retail section closing."
The news was a blow for the once-bustling city street, which many had hoped was on the brink of a renaissance following the opening of several new eateries.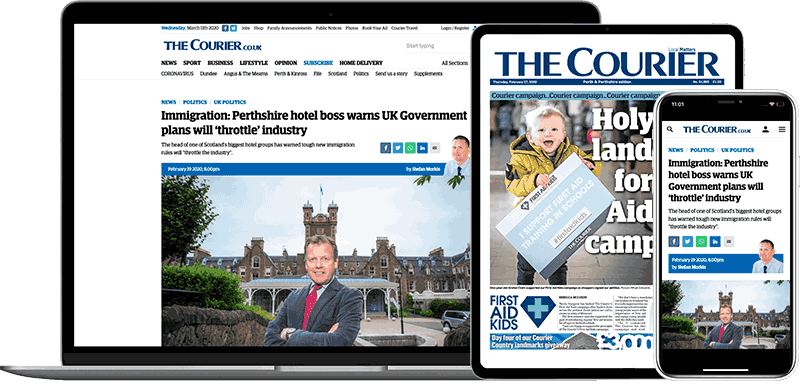 Help support quality local journalism … become a digital subscriber to The Courier
For as little as £5.99 a month you can access all of our content, including Premium articles.
Subscribe