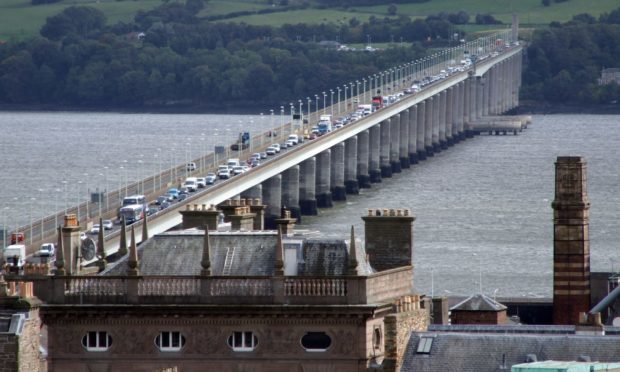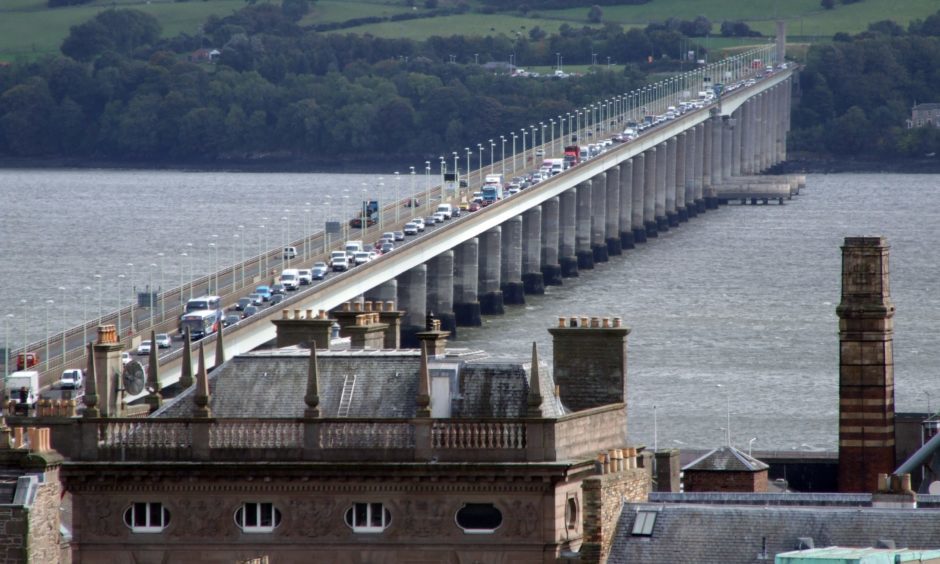 Emergency roadworks have forced the complete closure of a key road connecting the Tay Road Bridge and Dundee city centre.
The crossing's Aberdeen off-ramp will be shut from Friday at 2pm until Monday morning as SGN carries out repairs to a gas main on East Dock Street.
The work, which has led to the closure of one lane of the road near to the Trades Lane junction, caused major congestion at the waterfront during Thursday's evening rush hour.
Tay Road Bridge manager Alan Hutchison said the closure of the Aberdeen off-ramp is an attempt to "mitigate congestion", with all traffic being diverted west on to Riverside Esplanade.
Anyone wishing to travel north will have to loop around in front of Dundee Rail Station and back on to Dock Street.
And Mr Hutchison said that they may be forced to continue the restrictions past Monday, with the repair work expected to continue well into next week.
Traffic signal timings coming off the crossing are being adjusted to take account of the changes.
Dundee roadworks lead to 'significant' traffic on Tay Road Bridge
Mr Hutchison added: "Our Aberdeen off-ramp will be closed from 2pm this afternoon until Monday morning.
"This is to mitigate congestion due to the emergency gas main repairs in Dock Street. Diversions will be in place.
"Traffic signal timings will be adjusted to accommodate the additional flow.
"It (Thursday's traffic) wasn't good, it is in response to what happened last night. We worked with Dundee City Council and SGN contractors Contraflow to work out what we could do.
"It was decided this is certainly worth trying. We will take it off Monday morning. At night everything is trying to get back to the bridge.
"It is possible (we) could bring the closure in again. It depends on the works."
The emergency gas main repairs by SGN are due to end on March 21.
Football fans using the bridge may be affected with Dundee United playing Dunfermline in Fife on Saturday and Dundee taking on Celtic at Dens Park on Sunday.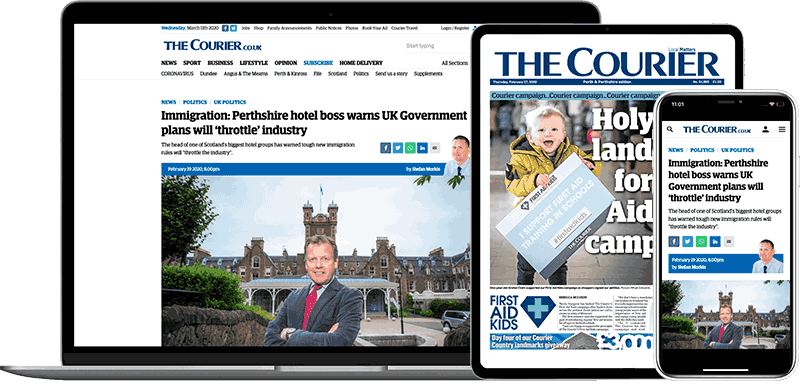 Help support quality local journalism … become a digital subscriber to The Courier
For as little as £5.99 a month you can access all of our content, including Premium articles.
Subscribe