Members of a Tayside choir have said they are blown away with the outpouring of love they have received.
Tayside-based Sing It Sign It Choir released an uplifting music video on March 21 as part of World Down's Syndrome day.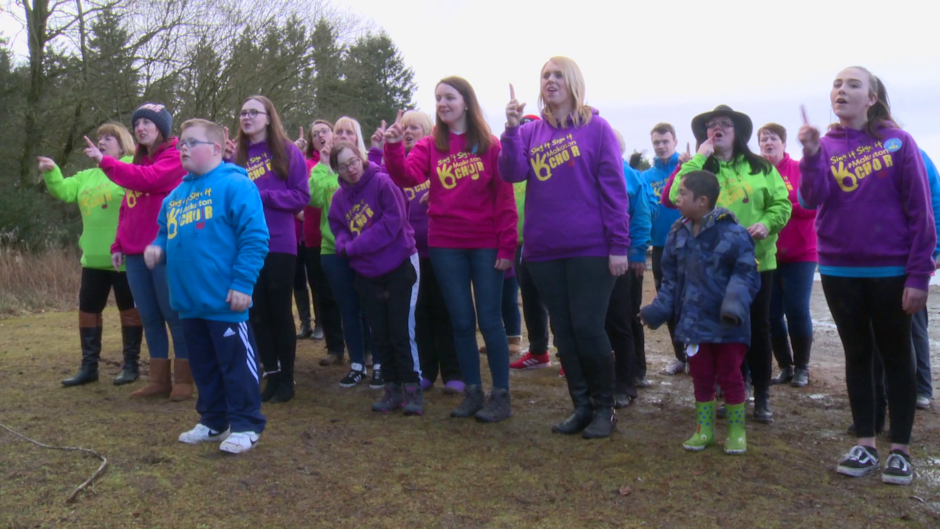 It featured youngsters and family members using Makaton, a streamlined form of sign language to help people communicate as they develop their speech.
The stars of the clip use Makaton to sign the lyrics of the song You Will Be Found, which appeared in hit-Broadway show Dear Evan Hansen.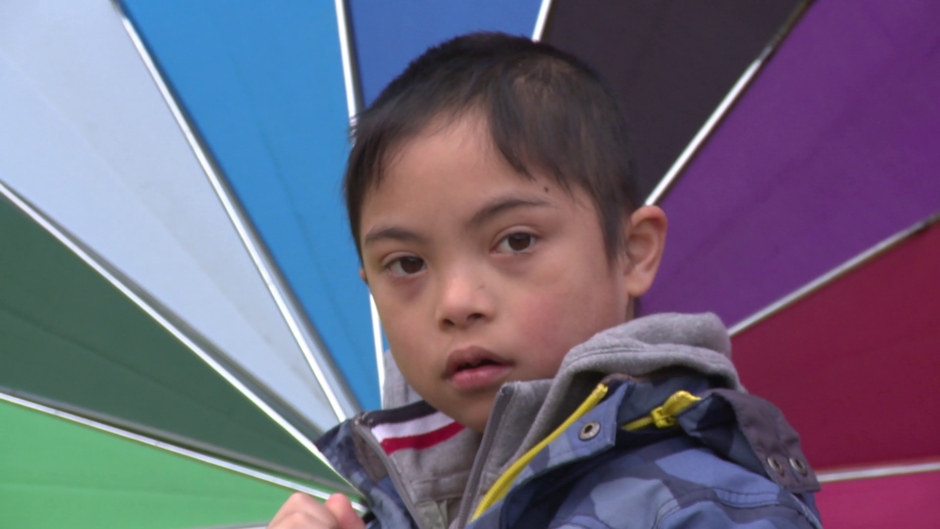 The video quickly racked up views online, with many people taking to social media to say how uplifting it is.
World Down Syndrome Day: Tayside's Sing It Sign It Makaton Choir raise awareness in heart-warming music video
Makaton tutor and founder of the group Mike Carlin described the response as phenomenal.
Now, some of the families involved have shared their joy at the reception.
Carly Harris-ward, whose children Macy, 13, and Roe, 9, both appeared in the video, said the reaction has been brilliant.
"I think it has exceeded the expectation," she said. "It was hard work and we didn't have a lot of time to do it, so to see so many people enjoying it is delightful.
"Roe was showing it off to his classmates in the morning."
Ann Paterson, who supports another star of the video, Ben Baxter, said: "What we wanted to do with the clip was to raise awareness that people with Down's Syndrome are not alone and to educate.
"The reaction online has shown that it has done that.
"Ben really enjoys Makaton. It really helps with his speech.
"The whole of his class at Dunbarney Primary School are learning Makaton to understand what it's about."
Hannah Ross is another member of the choir who appeared in the video.
She said: "I looked in the morning and it was quite surprising to see how well it had done.
"But when you do something for the first time, you never quite know how something like that is going to go.
"I have been with the choir since week six, so just as it was still beginning. I've really seen it grow since then. At Christmas it was out the door.
"I think the success of the video will encourage us to try other things like this.
"My son is quadriplegic, so it is not likely that he will ever use Makaton, but he loves music. I thought it would be a good way to meet people who have lived similar experiences.
"While I haven't used Makaton at home, it has come in handy in college, where I study.
"There was a kid with Down's syndrome who was in and was struggling to communicate with other people so I was able to use Makaton with them.
"Mike Carlin started the choir not really knowing what would happen so for something like this is well deserved."