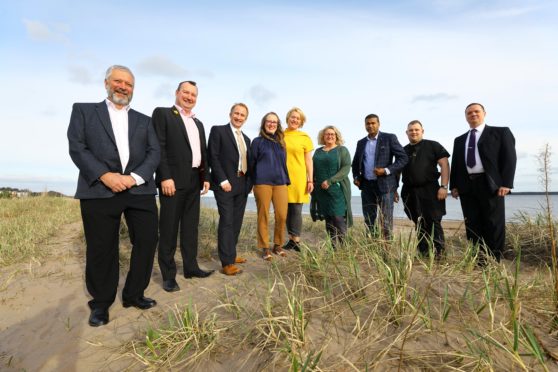 One of Scotland's top chefs has thrown his backing behind a pilot project which aims to reduce the amount of food waste thrown way.
Adam Newith of the Tayberry Restaurant in Broughty Ferry joined bosses at Zero Waste Scotland for the launch of the scheme on Monday.
Project leaders have enlisted his help in an effort to help them reach the Scottish Government's goal of reducing food waste by 33% by 2025.
A regional food waste officer will work with small and micro businesses, schools, colleges, universities and community groups across the city, passing on advice and information to help them meet targets.
If it proves successful it could be expanded elsewhere.
The two-year scheme was launched at Mr Newth's restaurant, on Brook Street, Broughty Ferry.
The award-winner said he and his team intended to lead by example.
"We already embrace a zero waste ethos at the Tayberry and Castlehill restaurants," he said.
"Even items that people would consider unavoidable waste get used – bones for stock, vegetable peelings for canapes, and so on.  So it makes perfect sense for me to show support for a project like this.
"I think it is an exciting opportunity for this region to show its leadership in environmental sustainability in hospitality."
Iain Clunie, food and drink spokesman at Zero Waste Scotland, said: "Wasted food is not only a waste of money, it's also a major contributor to climate change.
"That's because when we waste food, we also waste all the energy and resources that went into producing it and getting it to our table.
"On top of this, if food waste then ends up in landfill, it will generate even more emissions in the form of methane gas, many times more harmful than carbon dioxide."
He said there was a great deal of good work being done around Dundee and the wider Tayside area.
"Successfully reducing food waste would be another feather in the region's cap and would address a hugely important factor in helping to preserve our environment," he added.
Zero Waste Scotland is largely funded by the Scottish Government and works with businesses, the public sector, local authorities, community groups and industry bodies to help boost recycling rates and reduce all kinds of waste.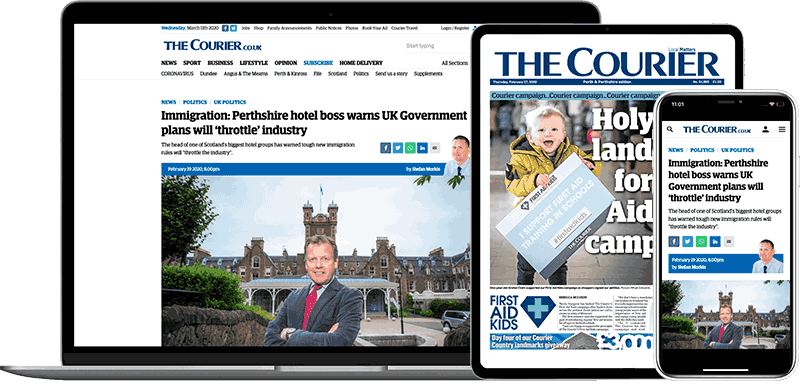 Help support quality local journalism … become a digital subscriber to The Courier
For as little as £5.99 a month you can access all of our content, including Premium articles.
Subscribe