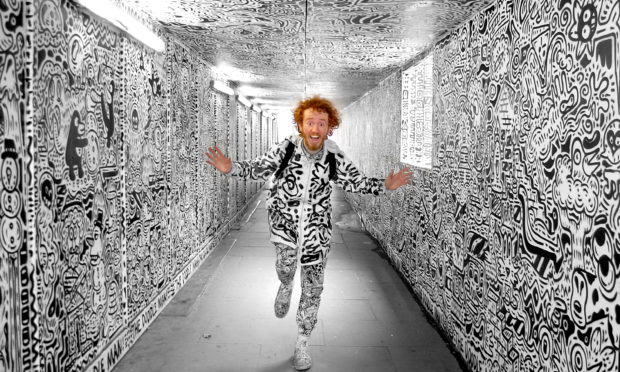 An artist whose incredible work has taken Instagram by storm will be in Dundee this weekend to decorate a statue of one of Scotland's most famous comic strip characters.
Mr Doodle will be at Dundee Railway Station on Saturday to decorate a sculpture of Oor Wullie with one of his unique designs ahead of the BIG Bucket Trail, which will get under way in the summer.
Some 200 statues of the iconic character will be rolled out across Dundee, Aberdeen, Inverness, Glasgow and Edinburgh from June 17 as part of the fundraising drive for Scotland's children's hospital charities.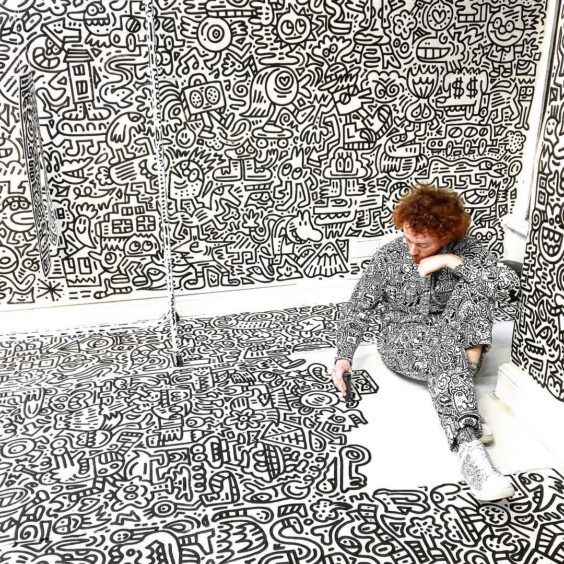 Englishman Mr Doodle, whose real name is Sam Cox, will begin work on the sculpture at 10am and is expected to spend some eight hours creating it.
Locals are being invited along to watch him while he works.
Mr Doodle, who has more than 2 million followers on Instagram, said: "I am excited to be a part of this project. I love doodling over everything and to doodle over such an iconic Scottish character will be an honour and a lot of fun too.
"I've drawn on lots of walls, furniture and vehicles but nothing quite like this, so it will be exciting to see how Wullie looks covered in doodles."
Jings, crivens! The Oor Wullie Bucket Trail is back – bigger and better than before
Suzanne Scott, art consultant for Oor Wullie's BIG Bucket Trail said: "I'm absolutely delighted that Mr Doodle is coming to Dundee. His work is just wonderful and brings so many smiles to those who see it.
"To watch him work is just brilliant, a constant stream of fun spilling out of just one pen, it's pretty magical.
"It's a huge treat that we are invited to watch him doodle and watch the transformation unfold – and a massive honour that he is doing this for The ARCHIE Foundation."
VIDEO: First batch of Big Bucket Trail Oor Wullies roll off production line into Dundee
Sarah Johnston, fundraising manager for The ARCHIE Foundation, added: "Excitement ahead of Oor Wullie's BIG Bucket Trail is already building and to have Mr Doodle be a part of it makes it even more special.
"His work is incredible and I can't wait to see the finished sculpture.
"We are so grateful he has come to lend his support to the trail and The ARCHIE Foundation. Money raised from the trail and the auction will directly benefit sick children in Tayside. Having a big name artist on board can only help us raise more funds for a much-needed cause."
Supported by Oor Wullie custodians DC Thomson Media, the trail will raise money for Edinburgh Children's Hospital Charity, the ARCHIE Foundation and Glasgow Children's Hospital.
The statues will be in public places for 11 weeks from the launch day.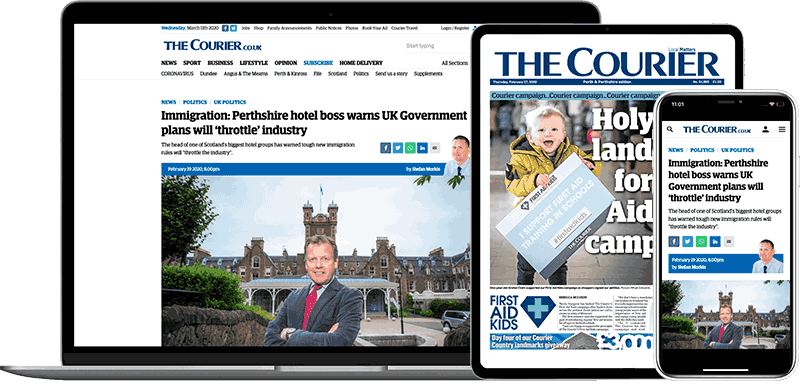 Help support quality local journalism … become a digital subscriber to The Courier
For as little as £5.99 a month you can access all of our content, including Premium articles.
Subscribe