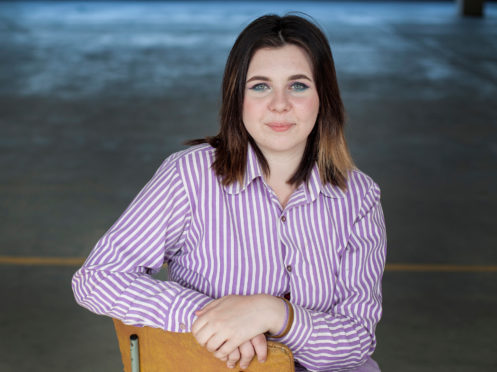 A song co-written by a Dundee student to celebrate the city's young people has become the first ever music single to be released by the National Theatre of Scotland (NTS).
The track performed by 17-year-old Dundee and Angus College student Kayleigh Shields was chosen after she co-wrote it with Australian composer and film director Harry Myers Covill as part of a music and film project NTS ran for Scotland's Year of Young People in the city during 2018.
The aspiring singer-songwriter appears with a host of fellow participants in the video for Remember Us, which features locations in and around Dundee.
The song originated as part of the company's Futureproof project in 2018, which marked Scotland's Year of Young People.
As part of the project young people from Dundee worked with Australian company Back to Back Theatre to create Radial, a touching, musical portrait of their city in motion.
The short film premiered at a special event in Dundee on October 17 as part of the wider Futureproof Festival.
A special four-minute cut of the film was broadcast on April 4 this year on the new BBC Scotland channel, as part of its Loop series sharing inspiring stories of creativity from across the country's vibrant arts scene.
Kayleigh said: "I was so thankful when I got the chance to write and sing for the film. Doing the whole film was such an amazing experience but being able to actually get my song produced and then it being released is amazing.
"I'm hoping and excited to do more music in the future and doing this was definitely a push forward for me to do so."
Over the course of six days last June, the eight-strong Dundonian cast – and crew – attached to the NTS and Back to Back Theatre (Australia), shot Radial at carefully selected locations throughout the Dundee area.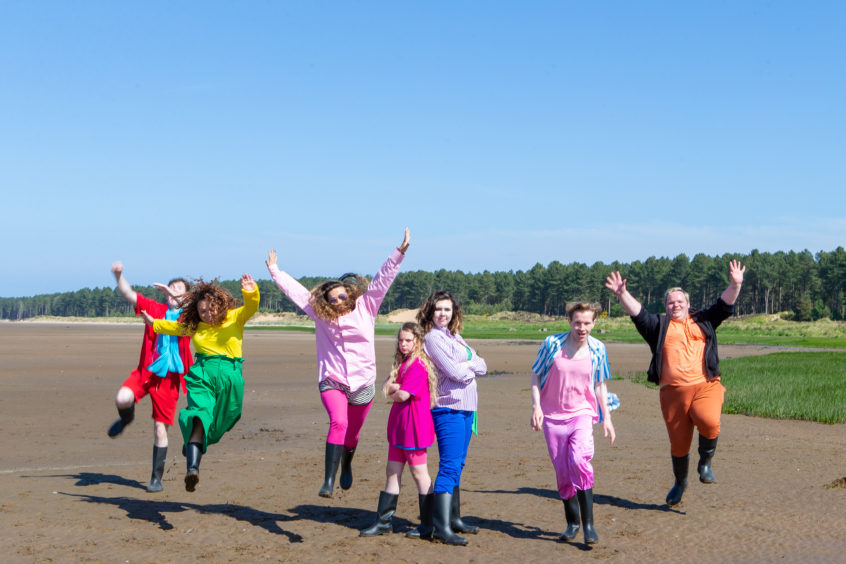 These included under the Tay Road Bridge, Tentsmuir Forest mudflats, the roof of Greenmarket car park, City Square, Broughty Ferry pier and West Ward Works – and The Courier was given 'behind-the-scenes' access to the film-making process.
The film exploring diversity and opportunity was part of Futureproof – a Scotland-wide festival of theatre and performance created by young people for Scotland's YOYP 2018 which NTS led on.
It was one of 10 Futureproof projects across Scotland working with the "most ambitious and innovative" Scottish-based and international performance companies.
*Remember Us is now available for streaming and download via iTunes, Apple and from Spotify  and other online music outlets.