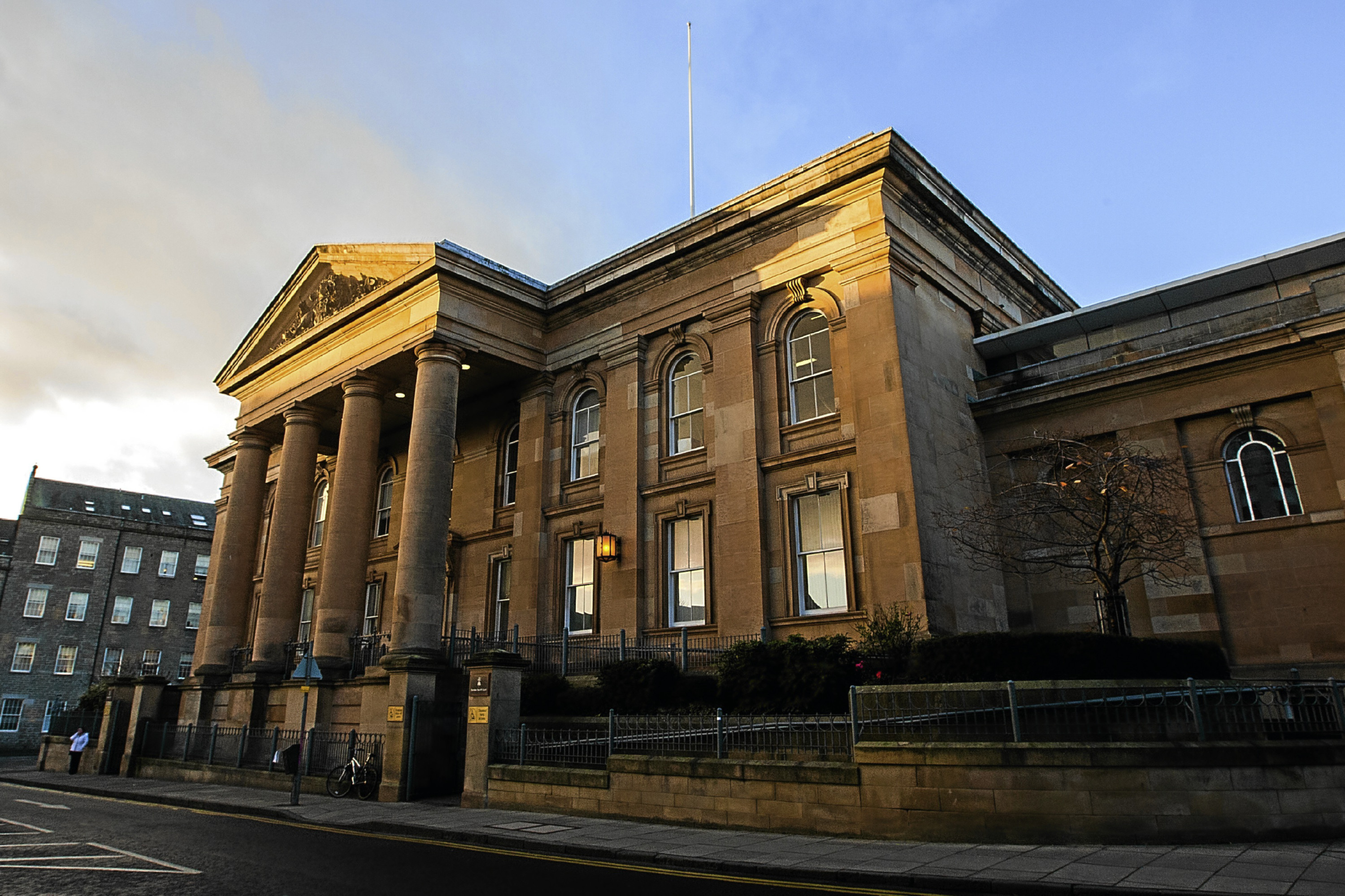 A pensioner posed as a Good Samaritan – before subjecting the woman he was supposedly helping to a sex attack as she slept on his sofa.
Bruce Waddell, 76, sent his horrified victim an apologetic text the next day, but claimed to police the incident was "consensual, 50/50" when he was eventually interviewed.
A court heard the victim was forced to flee from Waddell's home and flag down a white van in the street as she tried to get away from her attacker.
But now he is behind bars and facing a "significant" jail term after admitting the sex attack rap.
Waddell had been out with the woman, her husband and another friend for dinner and drinks on the night of the assault.
The woman fell out with her husband, who went home alone, before Waddell offered to take the woman home.
The other woman said that was "inappropriate" and Waddell promised he would not take her to his home.
However, he did and the victim's next memory was of waking up with Waddell attacking her.
Fiscal depute Nicola Gillespie told Dundee Sheriff Court: "She was very disoriented and took a moment to try and work out what was happening.
"She jumped up and started shouting at him. As she was redressing the accused said to her 'It just happened.'
"She ran out of the house, into the street and he followed her saying "I didn't mean it to happen.'"
The woman ran into the street and flagged down a white van. The driver saw she was physically shaking and took her home.
The court heard she repeatedly vomited and scrubbed herself in the bathroom, telling her husband she had just had too much to drink.
Waddell sent an apologetic text to the woman the next day saying he hoped the incident would not ruin their relationship.
His victim had to undergo counselling and suffered health difficulties as a result of Waddell's attack. Police were informed about her ordeal more than a year after the incident.
When questioned by police last May, Waddell said: "As far as I am concerned it's consensual. It's 50-50."
Waddell, 76, of Ladybridge Street, Dundee, pleaded guilty on indictment to sexually touching the woman, inappropriately touching her and removing her clothing at an address in the same street on November 27 2016.
Defence solicitor Andy Lyall said he saw "no overwhelming reason" for Waddell to be remanded in custody pending sentencing next month.
But Sheriff Alastair Brown locked him up, saying he was likely to serve a lengthy jail term.
Deferring sentence until next month for reports, he said: "In any view, this is a serious crime. I am obliged to obtain a criminal justice social work report but you will be remanded in custody."
Waddell was also placed on the sex offender's register.