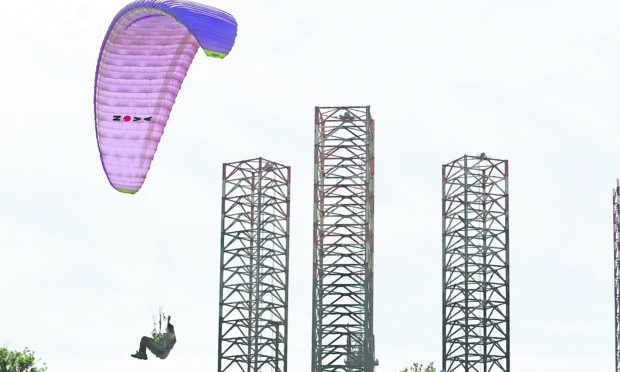 A veteran paraglider stunned onlookers in Dundee's Stannergate yesterday by flying out over the Tay.
Murray Hay, 58, who is originally from Kenya but now lives in Dundee, spent hours flying around the Stannergate.
Mr Hay's aerial acrobatics on the Stannergate attracted inquisitive spectators throughout the day.
Several questioned whether Mr Hay was allowed to paraglide in the area, which is adjacent to the Port of Dundee.
Despite the proximity to the port, railway line and other industrial buildings, Mr Hay – who is also a paragliding instructor – said there are no specific rules stopping people from paragliding in built-up areas.
He said: "There is no licence for paragliding in the UK but that doesn't mean you don't need to know what you are doing."
Mr Hay said he has been paragliding for more than two decades.
He said: "I took up paragliding in the mid-1990s, which is not bad considering the sport was only invented about 30 years ago.
"I was a sailor first but was interested in engineering too. I used to sail here and now I fly."
Unlike paramotoring, paragliders do not have any engine and are powered solely by the wind. A new paraglider costs upwards of £2,000.
A spokesman for the Civil Aviation Authority said that, in general, anyone flying any type of device in a built-up area has to follow rules .
He added: "They have to comply with the normal rules.
"It normally means they cannot fly within 500ft of an object or structure."
Mr Hay also has his own YouTube channel which features videos of him paragliding over the Stanngergate, Broughty Ferry and the Lomond Hills in Fife.
Another video promoting his training company, Precision Paragliding, shows him flying over Broughty Ferry Esplanade.
smorkis@thecourier.co.uk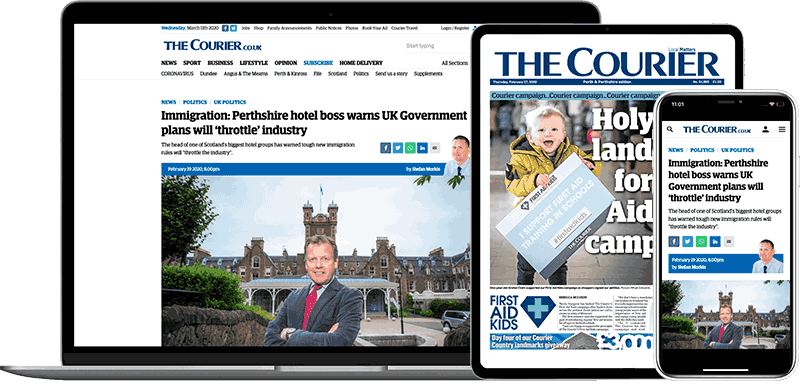 Help support quality local journalism … become a digital subscriber to The Courier
For as little as £5.99 a month you can access all of our content, including Premium articles.
Subscribe