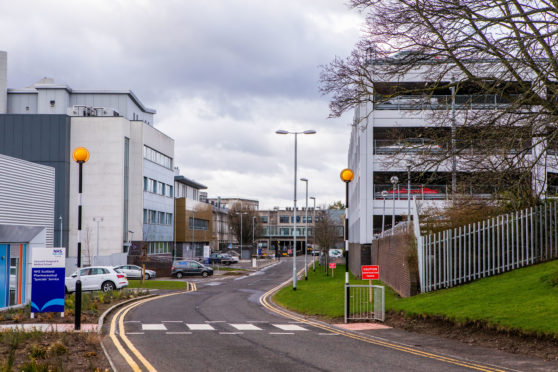 Staff at Ninewells Hospital have spoken of their "frustration" at the temporary closure of a busy ambulance route.
One worker said patients were being pushed along footpaths because drivers cannot get to regular access points due to the restrictions on James Arrott Drive.
The road has been partially blocked along its west side, at the entrance leading from Charleston Drive, while work is carried out on a new £12 million two-storey generator and infrastructure project at the hospital.
It comes after a power cut exposed ageing facilities at Ninewells' neonatal intensive care unit (NICU) and children's theatre suite, where critical clinical areas were said to be lacking adequate emergency generator backup.
It is understood the Ninewells Primary Electrical Infrastructure Project is expected to continue until at least spring 2020.
One employee said she was aware of patients being wheeled along footpaths because drivers had not been able to safely reach access points. She claimed she had been told the disruption would last for around 50 weeks.
Stevie Gilroy, Unison's Scottish Ambulance Service branch secretary, said temporary measures put in place by the hospital had caused issues for some staff.
"While there is an element of frustration for both staff and patients the board has issued instructions and advice with a view to limiting any delays and risk," he said.
"We continue to monitor the situation and highlight any issues as they arise. As always, staff and patient safety remain paramount to the staff delivering our service."
A spokeswoman for NHS Tayside apologised for the disruption and said the partial closure of the west side of James Arrott Drive was essential to allow the first part of the construction works for the Ninewells Electrical Infrastructure Project.
"There is a temporary diversion in place that ensures ambulances and authorised vehicles continue to have full access to the level 6 entrance via the east side of the hospital (Ninewells Avenue entrance)," she added.
"We are working closely with our colleagues in the Scottish Ambulance Service and the Blood Transfusion Service to ensure that there is minimal impact on patients using the patient transport service, which provides ambulance transport for patients attending hospital, or on the Blood Transfusion Service.
"We are continually monitoring the impact of the road closure so that we can address any issues raised. Following discussions with the Scottish Blood Transfusion Service we have reinstated car parking spaces for the service vehicles to use. We are also in the process of installing an intercom system to assist with their deliveries."
Sylvia Armstrong Fisher, of the Scottish National Blood Transfusion Service, said it had "managed the operational impact of the closure… following close interaction with NHS Tayside estates and property departments".
She said the service was confident measures in place for the duration of the building works "will not adversely affect our transfusion service delivery".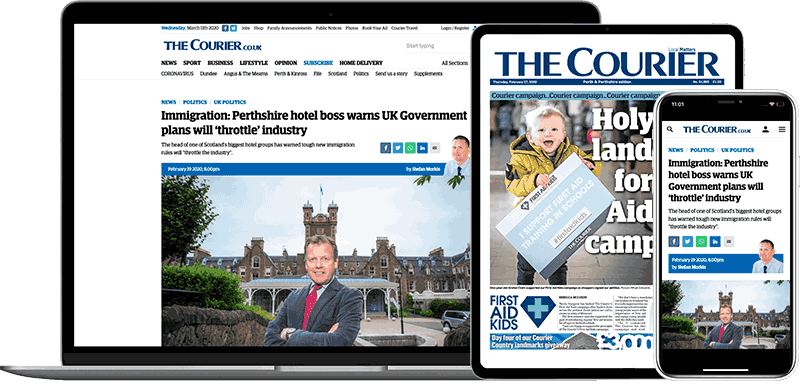 Help support quality local journalism … become a digital subscriber to The Courier
For as little as £5.99 a month you can access all of our content, including Premium articles.
Subscribe