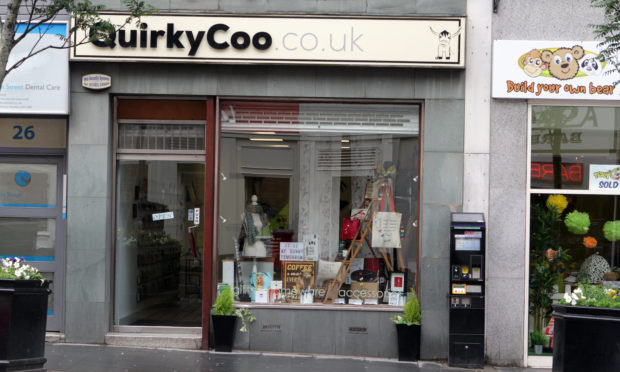 A shop owner has issued a warning after a thief stole money from his till in a distraction theft.
The thief struck at the Quirky Coo, on Union Street, in Dundee, on Tuesday morning.
He told the owner that his mother had left a shopping back in the shop the previous day and he had come to collect it.
While the owner looked downstairs for the bag the crook emptied the till of its contents.
David Blair of Quirky Coo posted to Facebook following the incident.
He said: "We had a theft today and thought we should share our experience as a word of warning to any of our followers who own or work in a small business on their own.
"A guy came in and told me his mum had left a shopping bag here the day before and while Viv was working.
"While I was downstairs looking for the bag he helped himself to the contents of our till. No real harm or damage done (apart from my pride!) and all info now with the police.
"We'll keep on providing our usual friendly, happy and helpful service as we'll not let one s***bag change that. Just thought we should put this out there as a wee warning.!
Police Scotland have been informed. A spokesman said: "We have been made aware of the incident and will be making enquiries."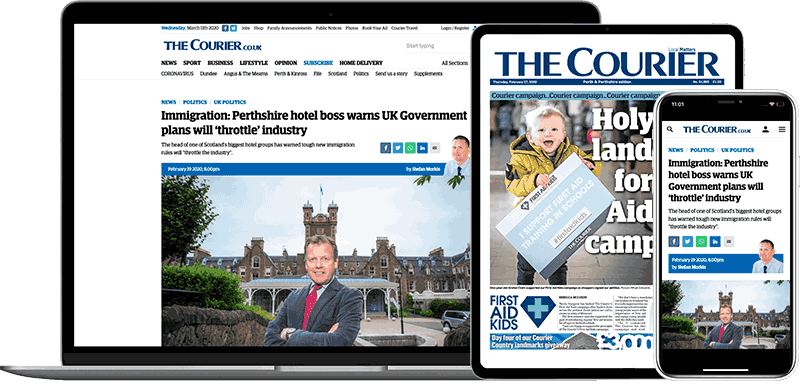 Help support quality local journalism … become a digital subscriber to The Courier
For as little as £5.99 a month you can access all of our content, including Premium articles.
Subscribe