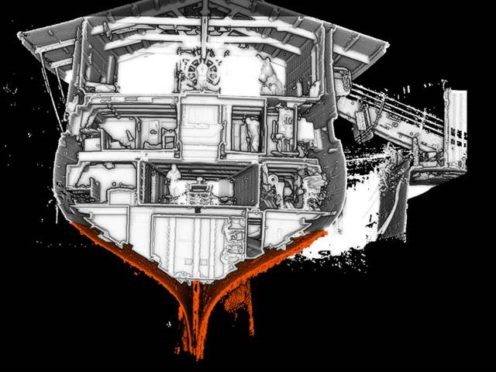 A digital version of an historic Dundee vessel is being created to give experts a clearer idea of its condition.
The £45,000 project is planned for HMS Unicorn as efforts to bring the ship to dry dock forge ahead.
The digital scans will help teams gain a better understanding of the condition of the hull.
It will be the first time an accurate depiction of the sailing frigate has been created.
Scans have been taken, and the next stage will involve transferring them into a digital wire model in a method used in 3D printing.
The long-term aim is to have HMS Unicorn moved to dry dock in East Graving Dock and to create an onshore space to house the ship's collection of artefacts.
It is hoped this can be completed in time for the vessel's 200th anniversary in 2024.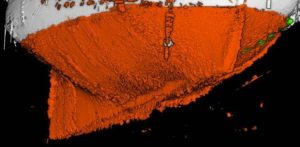 The sailing frigate, berthed at Victoria Dock, is listed as part of the National Historic Fleet and is among the oldest surviving ships in the world.
Catherine Erskine, chairwoman of the Unicorn Preservation Society, described the project as "really important".
She said: "The scans show exactly the condition of the boat under the water.
"It will help us understand how long it can stay in the water and will show the deformation of the hull and predictions on future trends.
"It is the vital next step to enable us to know what the state of the ship is below the water and to predict likely changes as we start our journey to dry dock the ship out of water.
"It will help us know how to prop her in dock, for example."
While some of the funds have already been raised, the society is looking into crowdfunding to get it over the final hurdle.
"A small amount from lots and lots of people can really add up," Catherine added.
While the ship is already a well known historic artefact, her dream is to see it "right up there" as a world-leading attraction.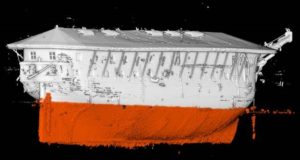 She said: "I want everyone in Dundee to know about its importance.
"It is the equivalent of the best category-A listed building, or an internationally important work of art.
"She is of outstanding international significance and, although she is not as well known, she is of comparable significance to the most world-famous and iconic surviving ships in the UK including HMS Victory, Cutty Sark and Mary Rose.
"She is the most original and significant wooden ship of the 19th Century surviving in the world today."