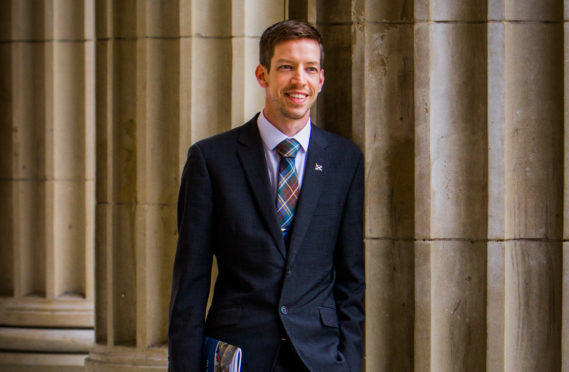 Council leader John Alexander has said he is "personally committed" to delivering a first-of-its-kind global culture festival in Dundee after receiving endorsements from around the world.
The Courier previously revealed there were plans to hold a six-week Creative Cities World Festival in the run up to the Edinburgh International Festival and Fringe in summer 2022.
The event, which has already received the backing of UK Unesco representatives, would seek to attract visitors from all 180 cities across the 72 countries in its network and provide a space to showcase each location.
Mr Alexander has now received endorsements from Scottish culture secretary Fiona Hyslop and a number of other city leaders from across the world after putting forward the case for Dundee to host the festival at the Unesco Creative Cities Network.
The council leader is seeking further discussions with the UK Government's Department for Digital, Culture, Media and Sport (DCMS) and the wider Unesco body.
Mr Alexander said: "Dundee's Unesco team have been actively working on alternative proposals since the European Capital of Culture competition collapsed.
"Our driving focus has been on delivering another significant cultural boost for the city and that determination has been unshakeable.
"Alongside our talented Unesco team, I attended the Unesco Creative Network earlier this year and pitched our outline proposals to mayors and cultural representatives.
"Our proposals have received words of endorsement from Fiona Hyslop MSP, the UK's Unesco representation and numerous Unesco cities from across the world.
"We are pursuing further conversations with DCMS and Unesco itself. Needless to say, Dundee does not give up its ambition easily and I'm personally committed to trying to deliver a global festival of creativity."
Current proposals would see a programme of major popular performances take place at key venues throughout Dundee, with "weekend spectaculars" broadcast live to generate maximum audience attendance and international coverage.
The festival could also feature a mix of film screenings, outdoor events, exhibitions and talks, as well as an international youth culture summit.
Organisers have argued the programme would help stimulate initiatives between cities and could provide a major economic boost for Dundee.
Mrs Hyslop said: "The Scottish Government has long been a supporter of Dundee's aspirations to position itself as an internationally renowned centre for design and culture and was proud to be a major investor in the world class V&A Dundee, which has increased the city's national and international profile.
"The festival is an exciting opportunity for Dundee to showcase its leadership internationally in re-imagining the city's potential through culture, design and technology, and to strengthen Scotland's cultural ties with the rest of the world.
"Furthermore, in supporting their proposal, I was very pleased to be able to bring to Unesco's attention Dundee's ambitions to do this during my visits to them in Paris.''
DCMS was asked what work it had done to help deliver the festival.
A spokeswoman said: "DCMS welcomes the interest Dundee has shown in hosting the Unesco Creative Cities World Festival."